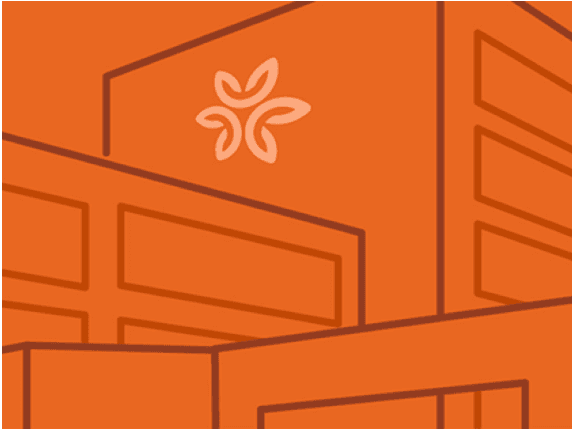 WomensCare/Outreach Center - Las Vegas, NV
Address
7220 S Cimarron Rd Ste 195
Las Vegas, NV 89113
About WomensCare/Outreach Center - Las Vegas, NV
WomensCare/Outreach Center - Las Vegas, NV is a women's health center that offers many services, including disease management, pre-diabetes, and newly diagnosed diabetes. Visit WomensCare/Outreach Center - Las Vegas, NV located at 7220 S Cimarron Rd, Las Vegas, NV. This Las Vegas women's health center is one of the best in Nevada. As part of the Dignity Health network, WomensCare/Outreach Center - Las Vegas, NV is dedicated to delivering high quality, compassionate care and access to Las Vegas and nearby communities.
Services We Offer
Disease Management
Disease management is a system of coordinated health care interventions and communications for defined patient populations with conditions where self-care efforts can be beneficial. Disease management empowers individuals, working with health care providers, to manage their disease and mitigate ongoing complications.
Lifestyle/Behavior Modification
Lifestyle and behavior modification offers a variety of approaches that are designed to help an individual change to a more health lifestyle to help prevent or manage health conditions, such as obesity, high cholesterol, high blood pressure, and type 2 diabetes. These modifications often involve changes to diet, exercise, stress management, and sleep habits.
Heart Disease Prevention
Heart disease prevention is the use of a variety of methods to prevent heart disease from developing. The primary form of prevention is living a healthy lifestyle that includes a healthy diet, plenty of exercise, weight management, cessation of smoking, limiting alcohol consumption, and reducing and managing stress.
Stroke Programs
Stroke programs are programs designed to deliver the highest quality of care to people who have suffered a stroke. This care includes the prevention, diagnosis, and treatment of stroke and specialized inpatient and outpatient rehabilitation services for patients recovering from a stroke.
Asthma Programs
Asthma programs work with people living with the condition by providing in-home case management services. These programs also provide education and support, and help patients develop action plans to assist in controlling their asthma.
Breastfeeding
Breastfeeding is the process of feeding a mother's breast milk to her infant, either directly from the breast or by bottle-feeding it to the infant.
Family Support
Family support is a service that assists and supports family and friends in their role as caregivers.
Prevention Programs
Prevention programs are programs that are set up to help prevent the development of health issues. This includes immunization and vaccination programs and screening programs, such as blood sugar and cholesterol blood tests, mammograms, pap smears, and colonoscopies.
Fitness, Nutrition, Wellness, Meditation, Smoking Cessation
Proper nutrition, meditation, and getting enough exercise all contribute to your overall health and wellness are key factors in smoking cessation because they help you cope with and manage stress in a healthier way.
Yoga
Yoga is a Hindu spiritual and ascetic discipline which includes breath control, simple meditation, and the adoption of specific bodily postures.
Tai Chi
Tai chi is an internal Chinese martial art that people practice for a variety of reasons, including meditation, health benefits, and defense training. It offers a series of gentle exercises that flow from one to the next, keeping the body in constant motion.
Zumba GOLD
Zumba gold is a modified Zumba class for older adults that recreates the original moves at a lower-intensity. The class focuses on balance, range of motion and coordination.
Nutrition Consultations
Nutrition consultation is performed by a nutrition consultant, who works with individuals to set health and nutrition goals and create a diet plan that will help them prevent and treat disease and maintain a good level of health.
Wellness Classes
Wellness classes are designed to teach students about the various aspects of health and fitness. Throughout the course, students are taught about all the components that go into healthy living including, the different types of exercise as well as their benefits, nutrition, mental health, and more.
Smart Driver Programs
Smart driver programs are driving programs that teach safe driving to people age 50 and over. this includes classroom instruction and driving lessons. The completion of a smart driver program can result in a discount on auto insurance premiums.
Weight Management
Weight management is the process of adopting long-term lifestyle modification to maintain a healthy body weight on the basis of a person's age, sex and height. Methods of weight management include eating a healthy diet and increasing physical activity levels.
Sign Language
Sign language is a form of visual communication that is typically done using the hands to form the letters of the alphabet and entire words. This form of language is used to communicate with people who are hearing impaired or who cannot speak.
Diabetes Management
Diabetes management requires keeping close watch over your blood sugar levels to keep them at your goal level set by your doctor. This is achieved via a combination of medications, exercise, and diet. By paying close attention to what and when you eat, you can minimize or avoid rapidly changing blood sugar levels.
Smoking Cessation
Smoking cessation is the act of quitting smoking. There are many smoking cessation programs that can help a person quit smoking. These programs often involve coaching, educational materials, and the development of a quit smoking plan.
Lab Screenings
Lab screenings are laboratory tests that are conducted with the purpose of screening high-risk patients for certain conditions. This allows doctors to catch the development of a disease or condition early on, sometimes before the person experiences any symptoms.
Support Groups
Support groups are groups of individuals who share experiences, stories, and their lives with each other in a safe and supportive environment. The members of the group typically have gone through a similar experience, such as the death of a loved one, the illness of a child, or receiving a diagnosis of a terminal illness.
Breast Health Services
Breast health services include screenings and treatments for breast cancer and other breast-related conditions such as fibroids, cysts, noncancerous tumors, and infections.
Fitness Programs
Fitness programs are detailed plans to help people improve their physical condition and overall health.
R.E.D. Rose Program
The R.E.D. Rose Program is a program that is dedicated to the early detection and treatment of breast cancer in both women and men. The program provides free screening, such as breast exams, mammograms, ultrasounds, surgical consultations, and biopsies to people who are 49 years of age or younger and cannot afford these services on their own.
Helping Hands of Henderson
Helping hands of Henderson provides transportation and nutrition services to seniors citizens in Henderson.
EMPOWERED
The special supplemental nutrition program for women, infants, and children is a federal assistance program of the food and nutrition service of the united states department of agriculture for healthcare and nutrition of low-income pregnant women, breastfeeding women, and children under the age of five.
Wellness Programs
A wellness program is intended to improve and promote health and fitness that's usually offered through the work place, although insurance plans can offer them directly to their enrollees. The program allows your employer or plan to offer you premium discounts, cash rewards, gym memberships, and other incentives to participate.
Conditions We Treat
Pre-Diabetes
Prediabetes is a condition in which a person's blood sugar levels are higher than normal, but not high enough to be diagnosed as diabetes. It is the precursor to and can develop into type 2 diabetes. However, prediabetes can be reversed with the proper lifestyle changes, such as eating a healthy diet, getting plenty of exercise, and managing weight.
Newly Diagnosed Diabetes
When you are newly diagnosed with diabetes, there is support available. The most important thing you can do in the beginning is educate yourself and work to get your blood sugar under control. You can do this through changes to your diet, getting more exercise, and ensuring you have the medical care you need.
Pregnancy/Childbirth
Pregnancy, also known as gestation, is when a woman carries one or more developing offspring in her uterus. These offspring are the result of a sperm from a man fertilizing an egg from a woman. Pregnancy typically lasts around 40 weeks between the beginning of a woman's last menstrual period and childbirth, which is when the mother gives birth to the baby.
Weight Loss
Dignity Health Weight Loss Center located at Mercy Gilbert Medical Center provides comprehensive, individualized care to help you lose weight with dignity and jumpstart your journey to a healthier, more active you. Every effort is made to help ensure a successful transformation with expert providers, one-on-one dietary counseling and peer-based support groups.
NAS
Neonatal abstinence syndrome (NAS) is a term for a group of conditions that occur when a newborn withdraws from drugs they were exposed to while in the womb. The most likely drugs to cause NAS are opioids that the mother took during pregnancy.