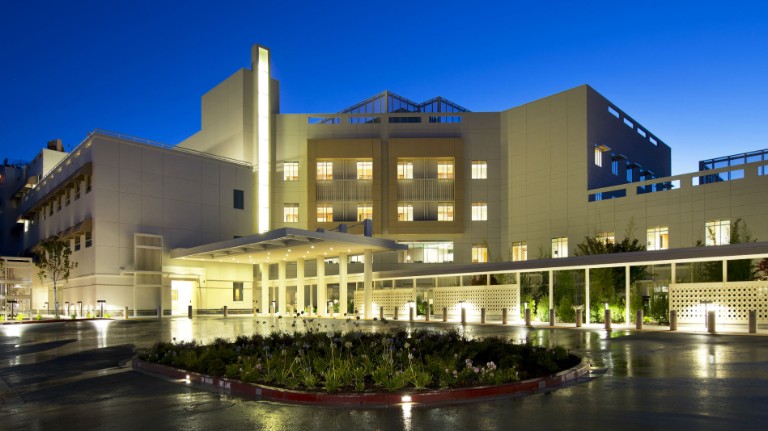 Sequoia Hospital Heart and Vascular Institute
/content/dam/locationsdignityhealthorg/en/yext/0UNy3dsS5m_ue5h5a1ykF6dOFjToJpJMELwa_sUimwA.jpg
Address
170 Alameda de las Pulgas
Redwood City, CA 94062
About Sequoia Hospital Heart and Vascular Institute
Sequoia Hospital Heart and Vascular Institute is a cardiology center that offers many services, including heart surgery, cardiac arrhythmia, and heart disease diagnostics/intervention. Visit Sequoia Hospital Heart and Vascular Institute located at 170 Alameda de las Pulgas, Redwood City, CA. This Redwood City cardiology center is one of the best in California. As part of the Dignity Health network, Sequoia Hospital Heart and Vascular Institute is dedicated to delivering high quality, compassionate care and access to Redwood City and nearby communities.
Comprehensive services offered at Sequoia Hospital Heart and Vascular Institute
Your time is important. When you're with our care team, we want you to get the most out of your visit. Our multidisciplinary team of physicians is ready to serve when you need us most. With a combination of expert knowledge, compassionate care, and personalized treatment plans, you can count on us to work for you.
Heart Surgery
Heart surgery it used to correct problems with the heart if other treatments haven't worked or can't be used.
Heart Disease Diagnostics/Intervention
Heart disease diagnostics and intervention begin with a number of tests, such as an electrocardiogram, echgardiogram, stress test, CT scan or MRI, and cardiac catheterization. The goal behind these tests is to determine what your heart problem is so the proper intervention can be planned and implemented to ensure you stay healthy and active.
Vascular Care
Vascular surgery is a surgical subspecialty in which diseases of the vascular system, or arteries, veins and lymphatic circulation, are managed by medical therapy, minimally-invasive catheter procedures, and surgical reconstruction.
Interventional Radiology
Interventional radiology (IR), uses medical imaging to guide minimally invasive surgical procedures that diagnose, treat, and cure many kinds of conditions.
Cardiac Rehabilitation
Cardiac rehabilitation often involves exercise training, emotional support and education about lifestyle changes to reduce your heart disease risk.
Clinical Research/Trials
Clinical trials are research studies performed in people that are aimed at evaluating a medical, surgical, or behavioral intervention. They are the primary way that researchers find out if a new treatment, like a new drug or diet or medical device is safe and effective in people.
Care when you need it
With clinics throughout California, a Dignity Health Medical Foundation physician is right around the corner, waiting to assist you along your wellness journey.
Frequently asked questions