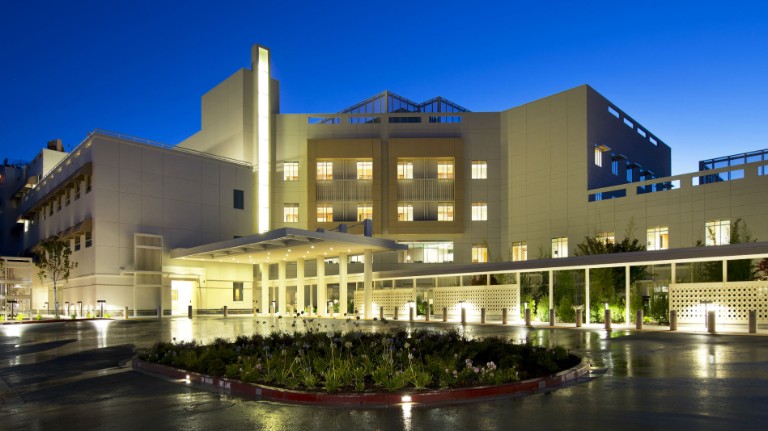 Sequoia Hospital
/content/dam/locationsdignityhealthorg/en/yext/0UNy3dsS5m_ue5h5a1ykF6dOFjToJpJMELwa_sUimwA.jpg
Address
170 Alameda de las Pulgas
Redwood City, CA 94062
About Sequoia Hospital
Sequoia Hospital is a hospital that offers many services, including birth center, breast and diagnostic center, and cancer care. Visit Sequoia Hospital located at 170 Alameda de las Pulgas, Redwood City, CA. This Redwood City hospital is one of the best in California. As part of the Dignity Health network, Sequoia Hospital is dedicated to delivering high quality, compassionate care and access to Redwood City and nearby communities.
Comprehensive services offered at Sequoia Hospital
Your time is important. When you're with our care team, we want you to get the most out of your visit. Our multidisciplinary team of physicians is ready to serve when you need us most. With a combination of expert knowledge, compassionate care, and personalized treatment plans, you can count on us to work for you.
Birth Center
A birth center is a diagnostic and treatment center organized to provide care to low-risk patients during pregnancy, labor and delivery.
Breast and Diagnostic Center
Breast and diagnostic centers use diagnostic mammograms that are used after suspicious results on a screening or after some signs of breast cancer alert the physician.
Cancer Care
Cancer treatment involves the use of surgery, radiation, medications and other therapies to cure a cancer, shrink a cancer or stop the progression of a cancer.
Diabetes Center
A diabetes health center is a medical facility dedicated to helping patients prevent and/or manage diabetes.
Emergency Services
Emergency room service is the department of a hospital responsible for the provision of medical and surgical care to patients arriving at the hospital in need of immediate care.
Gastroenterology Services
Gastroenterology is an area of medicine that focuses on the health of the digestive system, or the gastrointestinal tract.
Health & Wellness Center
A health & wellness center is a place that offers health services for both mind and body. Wellness centers employ physiologists and dieticians and other health professionals and typically offer skin care services and body services such as fitness, personal training and nutrition consulting.
Heart & Vascular Institute
Heart and vascular institutes focus on the diagnosis and treatment of all problems involving the circulatory system.
Imaging/Radiology
Radiology is a branch of medicine that uses imaging technology to diagnose and treat disease. Radiology may be divided into two different areas, diagnostic radiology and interventional radiology.
Infusion Center
An infusion center is an outpatient clinic that is certified to administer infusion therapy. With infusion therapy, medication is administered using a sterile catheter inserted straight into a vein and secured.
Laboratory Services
Laboratory services are tests provided by a medical lab that aid in diagnosis and treatment of patients.
Orthopedics
Orthopedics is a branch of medicine that focuses on the care of the musculoskeletal system. This system is made up of muscles and bones, as well as joints, ligaments, and tendons.
Pulmonary Center
A pulmonary center is a facility that is dedicated to the diagnosis and treatment of diseases, disorders, and injuries related to the lungs. This includes conditions such as chronic obstructive pulmonary disease (COPD), asthma, pulmonary fibrosis, and lung cancer.
Stroke Care
Stroke care involves initial treatment to break up and remove the blood clot and repair of the damage, followed by supportive care and rehabilitation that includes physical therapy, occupational therapy, and speech therapy to help the patient regain strength and coordination and relearn skills.
Surgical Services
Surgical services require knowledge of and responsibility for the preoperative, operative, and postoperative management of patients with a broad spectrum of diseases.
Therapy & Rehab Services
Therapy and rehab services include inpatient and outpatient physical therapy, occupational therapy, and speech-language pathology services. These services are provided to people who are recovering from an injury or illness or have a chronic health condition or disability.
Urology Services
Urology services are a part of health care that deals with diseases of the male and female urinary tract and also deals with the male reproductive organs.
Want to see a doctor?
Look for a doctor near Redwood City, CA and schedule an appointment.
Frequently asked questions