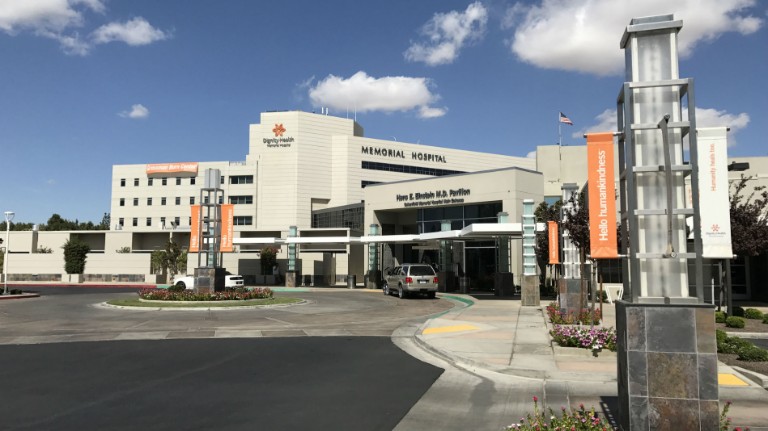 Sarvanand Heart & Brain Center at Memorial Hospital
/content/dam/locationsdignityhealthorg/en/yext/rsmuXQxeR1nOBbTrG020PSbr07h8I2ohyN7knvH7v0Y.jpg
Address
420 34th St
Bakersfield, CA 93301
About Sarvanand Heart & Brain Center at Memorial Hospital
Our Sarvanand Heart & Brain Center at Memorial Hospital is dedicated to delivering high quality, compassionate care to 420 34th St, Bakersfield, CA 93301 and nearby communities. Visit us at or call (661) 327-4647 for more information.
Comprehensive services offered at Sarvanand Heart & Brain Center at Memorial Hospital
Your time is important. When you're with our care team, we want you to get the most out of your visit. Our multidisciplinary team of physicians is ready to serve when you need us most. With a combination of expert knowledge, compassionate care, and personalized treatment plans, you can count on us to work for you.
Advanced Cardiac Imaging
Advanced cardiac imaging uses state-of-the-art computed tomography, positron emission tomography/computed tomography, and magnetic resonance imaging.
Cardiac Catheterization Laboratory
A cardiac catheterization laboratory is where doctors can diagnose and treat heart conditions using catheters instead of surgery.
Cardiac Rehabilitation Center
A cardiac rehabilitation center uses a customized outpatient program of exercise and education. The program is designed to help you improve your heart health.
Cardiac Telemetry Unit
A cardiac telemetry unit is typically made up of a group of patient rooms that have medical equipment set up, such as EKG and heart monitors as well as other equipment used for monitoring patient vital signs.
Cardio Diagnostics
The diagnostic tests in cardiology are methods of identifying heart conditions associated with unhealthy pathologic heart function.
Cardiovascular Intensive Care Unit
Cardiovascular disease are disorders of heart and blood vessels. The risk may be increased by smoking, high blood pressure, high cholesterol, unhealthy diet, lack of exercise, and obesity.
Certified Chest Pain Center
Certified chest pain centers specialize in people dealing with symptoms of a heart attack or other chest related problems.
Heart Attack Receiving Center
A heart attack receiving center is a hospital with the expertise to diagnose and treat patients who require medical and surgical heart care.
TAVR
Transcatheter aortic valve replacement (TAVR) is a minimally invasive procedure to replace a narrowed aortic valve that fails to open properly.
Watchman Implant
Watchman implants are small devices that close off an area of the heart called the left atrial appendage to keep harmful blood clots from entering the bloodstream.
Care when you need it
With clinics throughout California, a Dignity Health Medical Foundation physician is right around the corner, waiting to assist you along your wellness journey.
Frequently asked questions