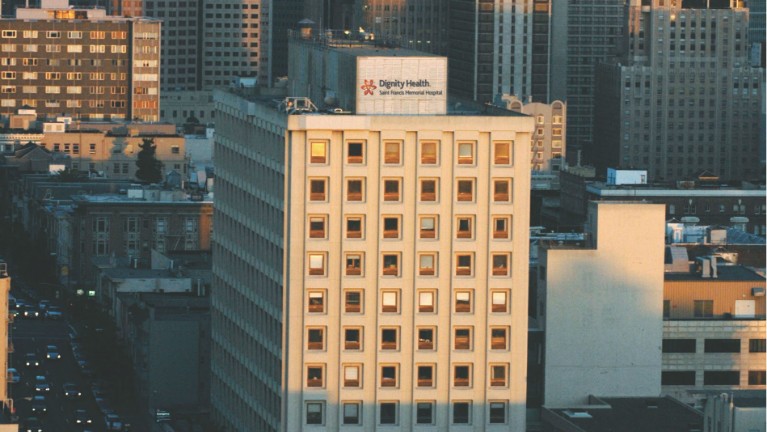 Saint Francis Memorial Hospital Radiation Oncology
/content/dam/locationsdignityhealthorg/en/yext/AFRSkzsbks-5-RZdmjtb-Cr5JHfgFlWNs_XK-ox1wU4.jpg
Address
900 Hyde St
San Francisco, CA 94109
About Saint Francis Memorial Hospital Radiation Oncology
Saint Francis Memorial Hospital Radiation Oncology is a cancer center that offers many services, including cyberknife technology, imrt' intensity-modulated radiation therapy, and advanced imaging simulation. Visit Saint Francis Memorial Hospital Radiation Oncology located at 900 Hyde St, San Francisco, CA. This San Francisco cancer center is one of the best in California. As part of the Dignity Health network, Saint Francis Memorial Hospital Radiation Oncology is dedicated to delivering high quality, compassionate care and access to San Francisco and nearby communities.
Comprehensive services offered at Saint Francis Memorial Hospital Radiation Oncology
Your time is important. When you're with our care team, we want you to get the most out of your visit. Our multidisciplinary team of physicians is ready to serve when you need us most. With a combination of expert knowledge, compassionate care, and personalized treatment plans, you can count on us to work for you.
IMRT' Intensity-Modulated Radiation Therapy
Intensity-modulated radiation therapy (IMRT) is an advanced technology that makes it possible to target a tumor with greater precision when providing radiation therapy. This helps reduce the damage to healthy tissue surrounding the tumor.
Advanced Imaging Simulation
Advanced imaging simulation is a treatment planning system that can integrate multiple sources of imaging information, achieving the most precise treatments possible.
Therapy Planning
Therapy planning is the creation of a treatment plan in the form of a written document that is used by the therapist and the patient. This plan guides the patient in taking the appropriate steps to effectively treat and recover from a health condition.
Orthovoltage Radiotherapy
Orthovoltage radiotherapy covers the upper limit of energies used for diagnostic radiography, and are used in external beam radiotherapy to treat cancer and tumors.
Radioactive Iodine
Radioactive iodine is an isotope of the chemical element iodine that is radioactive. Radioactive iodine is used in diagnostic tests as well as in radiotherapy of an hyperactive thyroid gland.
Cyberknife Technology
Cyberknife technology is a form of non-surgical robotic radiosurgery that is used in the treatment of tumors.
Care when you need it
With clinics throughout California, a Dignity Health Medical Foundation physician is right around the corner, waiting to assist you along your wellness journey.
Frequently asked questions