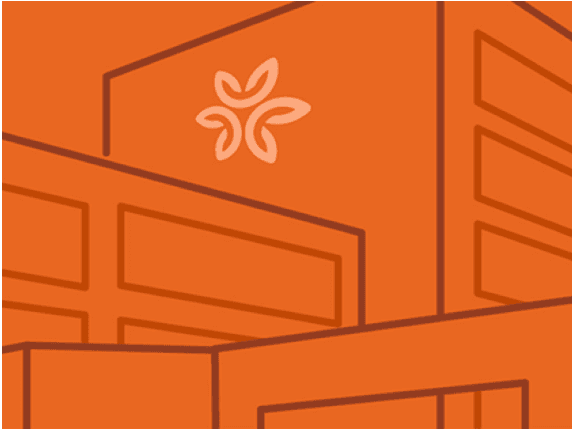 Saint Francis Memorial Hospital Center for Pain Management
/content/dam/locationsdignityhealthorg/en/yext/Northridge.png
Address
1199 Bush St
San Francisco, CA 94109
About Saint Francis Memorial Hospital Center for Pain Management
Saint Francis Memorial Hospital Center for Pain Management is a medical center that offers many services, including spinal epidural steroid injections, intradiscal therapies, and pdd, idet, intradiscal injections. Visit Saint Francis Memorial Hospital Center for Pain Management located at 1199 Bush St, San Francisco, CA. This San Francisco medical center is one of the best in California. As part of the Dignity Health network, Saint Francis Memorial Hospital Center for Pain Management is dedicated to delivering high quality, compassionate care and access to San Francisco and nearby communities.
Comprehensive services offered at Saint Francis Memorial Hospital Center for Pain Management
Your time is important. When you're with our care team, we want you to get the most out of your visit. Our multidisciplinary team of physicians is ready to serve when you need us most. With a combination of expert knowledge, compassionate care, and personalized treatment plans, you can count on us to work for you.
Spinal Epidural Steroid Injections
Spinal epidural steroid injections are administered directly into the epidural space to treat back pain and leg pain. This procedure can help minimize the pain from conditions such as a herniated disc or inflammation of the nerve roots.
Intradiscal Therapies
Intradiscal electrothermal therapy (IDET) is a minimally invasive surgical procedure for the treatment of discogenic chronic low back pain. The technique involves applying heat to the annulus fibrosis through a catheter with a temperature-controlled thermal resistive heating coil.
PDD, IDET, Intradiscal Injections
Intradiscal procedures used for lower back pain caused by a herniated disc include PDD, IDET, and intradiscal injections. PDD (plasma disc decompression) is a minimally invasive procedure that involves the removal of part of the disc. IDET (intradiscal electrothermal therapy) uses heat to destroy tiny nerve fibers in a disc. Intradiscal injections involve the injection of a corticosteroid injection directly into the affected disc.
Medication Pumps
Medication pumps, also known as infusion pumps, are pumps that are designed to ensure the controlled delivery of fluids, nutrition, and medication via intravenous (IV). There are stationary medical pumps for use at a patient's bedside and ambulatory medication pumps that are portable or wearable.
Spinal Cord Stimulator Implantation
Spinal cord stimulator implantation is the implantation of a device that uses mild electrical stimulation to the nerves along the spinal cord. The goal of this stimulation is to block or modify the nerve activity in order to minimize the sensation of pain.
Cognitive-Behavioral Therapy
Cognitive behavioral therapy is a form of psychological that treats problems including depression, anxiety disorders, alcohol and drug use problems, marital problems, eating disorders and severe mental illness.
Trigger Point Injections
A trigger point Injection is a procedure used to treat painful areas of muscle that contain trigger points, or knots that form when muscles do not relax.
Peripheral Nerve Injections
Peripheral nerve injections are injections that are given in the area surrounding a peripheral nerve, which is a nerve located in any part of the body outside the brain and spinal cord. This injection is used as a diagnostic test to determine if the cause of pain can be attributed to a specific peripheral nerve.
Therapeutic Botox
Therapeutic Botox (Botulinum toxin) is used to relieve multiple points of pain, such as the pain associated with neck spasms, an overactive bladder, or a lazy eye. Botox works by preventing the muscles in the affected areas from moving.
Self-Regulation Treatment
Self-regulation treatment is a form of treatment that is designed to help people take the time to pause between the moment of having a thought and the moment of acting on that thought. This allows the person to think things through more thoroughly to determine if their intended action is the best choice or to create a new plan if it isn't. Self-regulation treatment is useful when treating mental health disorders and addiction.
Biofeedback
Biofeedback is a mind-body technique that involves using visual or auditory feedback to gain control over involuntary bodily functions.
Guided Imagery
Guided imagery is focused relaxation that helps create harmony between the mind and body and is not difficult or intimidating to learn.
Mindfulness-Based Interventions
Mindfulness-based interventions are designed to help a person focus their attention on the present moment in a way that is not judgmental. This type of therapy can be offered individually or in group sessions and helps people with mental, emotional, and behavioral health conditions.
Exercise/Therapeutic Movement Regimes
Exercise/therapeutic movement regimes help with detailing physical exercises and the amount of time each exercise should be performed.
Care when you need it
With clinics throughout California, a Dignity Health Medical Foundation physician is right around the corner, waiting to assist you along your wellness journey.
Frequently asked questions