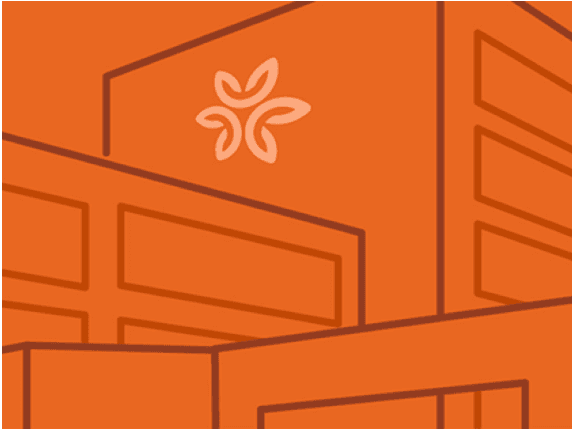 Outpatient Speech and Hand Therapy - Grass Valley, CA
/content/dam/locationsdignityhealthorg/en/yext/Northridge.png
Address
155 Glasson Way
Grass Valley, CA 95945
About Outpatient Speech and Hand Therapy - Grass Valley, CA
Outpatient Speech and Hand Therapy - Grass Valley, CA is a outpatient services clinic that offers many services, including certified hand therapy, tendon repairs, and complex traumatic injuries. Visit Outpatient Speech and Hand Therapy - Grass Valley, CA located at 155 Glasson Way, Grass Valley, CA. This Grass Valley outpatient services clinic is one of the best in California. As part of the Dignity Health network, Outpatient Speech and Hand Therapy - Grass Valley, CA is dedicated to delivering high quality, compassionate care and access to Grass Valley and nearby communities.
Comprehensive services offered at Outpatient Speech and Hand Therapy - Grass Valley, CA
Your time is important. When you're with our care team, we want you to get the most out of your visit. Our multidisciplinary team of physicians is ready to serve when you need us most. With a combination of expert knowledge, compassionate care, and personalized treatment plans, you can count on us to work for you.
Certified Hand Therapy
Hand therapy is the art and science of rehabilitation or the upper limb, which includes the hand, wrist, elbow and shoulder.
Speech and Swallowing Therapy
Speech and swallowing therapy is a service that is focused on the prevention, diagnosis, and treatment of speech, language, swallowing, social communication, and cognitive-communication disorders in children and adults.
Orthopedic Diagnoses, Including Sports Injuries and Post-Operative Care
Orthopedic diagnosis of sports injuries involves injuries related to the musculoskeletal system. This is a field of medicine known as sports medicine and it is dedicated to the prevention, diagnoses, and treatment of sports injuries and the post-operative care and recovery of athletes.
Tendon Repairs
Tendon repairs are typically done via minimally invasive surgery that is done to repair partially or completely torn tendons, which are the fibrous bands of tissue that connect the muscles to the bones. The repair to a tendon tear involves the suturing and may require a hospital stay, depending on the tendon that needs repair and the severity of the injury.
Custom Splinting Needs
Custom splints/orthoses are specially constructed from a thermoplastic material that is heated in warm water and molded to custom fit each individual. These custom splints/orthoses can be used to rest or protect a compromised joint, give stability, and reduce pain.
Ergonomic Education and Training
Ergonomic education and training is about transferring critical ergonomics knowledge and real world skills and to lead the process from risk identification, implementing control measures, and verifying success.
Functional Capacity Evaluations
A functional capacity evaluation assess an individual's capacity to perform work activities related to their employment.
Neurological Diagnoses Including Multiple Sclerosis, Parkinson's and Stroke Care
Diagnoses of neurological disorders requires extensive testing that includes imaging, tests to measure the electrical activity of the brain, tests to measure the muscles and motor neurons, tests to measure the metabolic activity of the cells and more. They types of tests that are run will depend on the neurological disorder for which a patient is being tested.
Adaptive Equipment Recommendations
The use of adaptive equipment can help you or one you care for feel more independent. Some examples of adaptive equipment are wheelchairs, walkers, shower chairs, and hearing aids.
Activities of Daily Living Retraining
Activities of daily living retraining rehabilitative care is in an environment that encourages recovery, independence and a positive sense of well-being.
Wound Care
Wound care involves every stage of wound management. This includes diagnosing wound type, considering factors that affect wound healing, and the proper treatments for wound management.
Wheelchair Assessments and Recommendations
A wheelchair assessment measures your clinical needs and a recommendation is made for the right wheelchair for you. The assessment will take into account your lifestyle, environment and the needs of your caretakers, family or whomever will be handling your wheelchair.
Prosthetic Training
Prosthetic training is a form of training that is provided to people who have received a new prosthetic. This training teaches people to learn to function with their prosthetic through the use of weight-bearing, mobility, balance, and gait exercises.
Pelvic Floor Rehabilitation
Pelvic floor rehabilitation is dedicated to treating pelvic disorders, such as urinary incontinence and pelvic floor dysfunction. This includes physical therapy that will help strengthen the muscles of the pelvic floor.
Care when you need it
With clinics throughout California, a Dignity Health Medical Foundation physician is right around the corner, waiting to assist you along your wellness journey.
Frequently asked questions