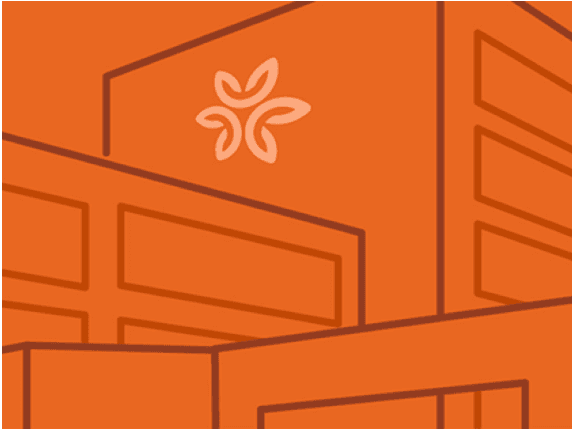 Outpatient Pharmacy
/content/dam/locationsdignityhealthorg/en/yext/Northridge.png
Address
3941 J St
Sacramento, CA 95819
About Outpatient Pharmacy
Outpatient Pharmacy is a outpatient services clinic that offers many services, including bariatric surgery, bruceville terrace, and cancer care. Visit Outpatient Pharmacy located at 3941 J St, Sacramento, CA. This Sacramento outpatient services clinic is one of the best in California. As part of the Dignity Health network, Outpatient Pharmacy is dedicated to delivering high quality, compassionate care and access to Sacramento and nearby communities.
Comprehensive services offered at Outpatient Pharmacy
Your time is important. When you're with our care team, we want you to get the most out of your visit. Our multidisciplinary team of physicians is ready to serve when you need us most. With a combination of expert knowledge, compassionate care, and personalized treatment plans, you can count on us to work for you.
Bariatric Surgery
Bariatric surgery is surgery on the stomach and/or intestines to help a person with extreme obesity lose weight.
Bruceville Terrace
As a distinct part of Methodist Hospital, Bruceville Terrace is a skilled nursing facility providing short- or long-term medical and rehabilitative care, 24 hours a day.
Cancer Care
Cancer treatment involves the use of surgery, radiation, medications and other therapies to cure a cancer, shrink a cancer or stop the progression of a cancer.
Emergency Department
Emergency departments are the part of a hospital responsible for the provision of medical and surgical care to patients arriving at the hospital in need of immediate care.
Family Birth Centers
A family birth center is a healthcare facility for childbirth where care is provided in midwifery and wellness. Family is welcome to participate in the pregnancy, birth, and the postpartum period.
Heart and Vascular Care
Heart and vascular care includes surgical procedures to repair the heart and surrounding veins and arteries, as well as ongoing preventative health care and the monitoring, care, and treatment for both acute and chronic cardiac conditions.
Home Health and Hospice
Home health and hospice provides terminally ill patients with the opportunity to remain at home while receiving the care they need. This allows them to be in the most comfortable setting possible, surrounded by family and friends, as they receive end-of-life care.
Hyperbaric Oxygen Therapy
Hyperbaric oxygen therapy is a type of treatment used to speed up healing of carbon monoxide poisoning, gangrene, stubborn wounds, and infections in which tissues are starved for oxygen.
Lung and Esophageal Program
Dignity Health offers the largest lung and esophageal program in Northern California. The program offers services designed to diagnose, evaluate, and treat diseases of the lungs, chest, and esophagus.
Mercy Family Health Center
The Mercy Family Health Center is a health center operated by Dignity Health that provides individualized care to patients of all ages, including integrated physical and behaviorally health services.
Neonatal Intensive Care Unit (NICU)
A neonatal intensive care unit (NICU) is a special care nursery designed to care for newborns born at an early gestational age or full-term infants that require close monitoring or intravenous antibiotics after birth.
Neurological Care
Neurologic care for people who have nervous system disorders, diseases, or injury, consists of primary medical care and rehabilitation to help improve the overall wellbeing of the patient, along with an improvement in symptoms and function.
Orthopedics
Orthopedics is a branch of medicine that focuses on the care of the musculoskeletal system. This system is made up of muscles and bones, as well as joints, ligaments, and tendons.
Pulmonary Rehabilitation
Pulmonary function can be improved and symptoms reduced through the use of pulmonary rehabilitation. This is useful in cases of chronic lung disease. It includes health education, exercise training, and breathing techniques.
Rehabilitation Services
Rehabilitation and therapy services include inpatient and outpatient physical therapy, occupational therapy, and speech-language pathology services. These services are provided to people who are recovering from an injury or illness or have a chronic health condition or disability.
Spine Care
Spine care is care that is provided to manage spinal disorders caused by injury, infection, degenerative disease, blockage of the blood supply, or compression. This care includes medication, pain management, physical therapy, and surgery when required.
Surgical Services
Surgical services require knowledge of and responsibility for the preoperative, operative, and postoperative management of patients with a broad spectrum of diseases.
Trauma Center
Trauma centers are usually located in the ER and handle the most extreme cases where survival is uncertain. Highly-specialized surgeons work with the most advanced equipment to increase the likelihood of survival in trauma patients.
Urology
Urology is the branch of medicine that focuses on surgical and medical diseases of the male and female urinary-tract system and the male reproductive organs.
Women's Health
Women's health focuses on the treatment and diagnosis of diseases and conditions that affect a woman's physical and mental well-being.
Yolo Adult Day Health Services
The Yolo Adult Day Health Center is a Dignity Health facility that provides assistance to individuals and families who need help performing daily tasks due to illnesses such as dementia, Alzheimer's disease, mental illness, or brain injury.
Care when you need it
With clinics throughout California, a Dignity Health Medical Foundation physician is right around the corner, waiting to assist you along your wellness journey.
Frequently asked questions