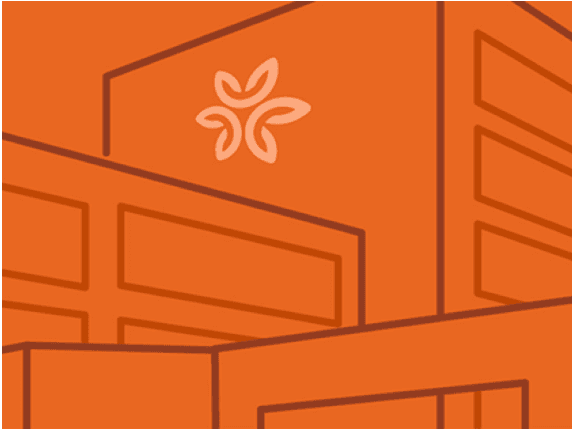 Outpatient Infusion
/content/dam/locationsdignityhealthorg/en/yext/Northridge.png
Address
4001 J St
Sacramento, CA 95819
About Outpatient Infusion
Outpatient Infusion is a cancer center that offers many services, including advanced cancer treatment, medical oncology, and radiation oncology. Visit Outpatient Infusion located at 4001 J St, Sacramento, CA. This Sacramento cancer center is one of the best in California. As part of the Dignity Health network, Outpatient Infusion is dedicated to delivering high quality, compassionate care and access to Sacramento and nearby communities.
Comprehensive services offered at Outpatient Infusion
Your time is important. When you're with our care team, we want you to get the most out of your visit. Our multidisciplinary team of physicians is ready to serve when you need us most. With a combination of expert knowledge, compassionate care, and personalized treatment plans, you can count on us to work for you.
Advanced Cancer Treatment
Advanced cancer treatment is for cancer that is unlikely to be cured or controlled with treatment. Treatment may be given to help shrink the tumor, slow the growth of cancer cells, or relieve symptoms.
Medical Oncology
Medical oncology is a branch of medicine that specializes in preventing, diagnosing, and treating cancer. It is the role of a medical oncologist to diagnose cancer and provide treatment in the form of the surgical removal of tumors, chemotherapy, radiation, hormone therapy, and/or immunotherapy.
Radiation Oncology
Radiation oncology is a medical specialty that is an essential part of cancer treatment. It uses high energy x rays most commonly delivered through a linear accelerator.
Surgical Oncology
Surgical oncology is a surgical specialty that is focused on the surgical treatment of cancer. This involves the surgical diagnosis, staging, and treatment of cancer and the surgical management of symptoms related to cancer.
Barrx, Treatment for Barrett's Esophagus
Barrx is a treatment option for Barrett's esophagus, a condition that can often result from chronic heartburn or gastroesophageal reflux disease.
Esophagectomy
Esophagectomy is a surgical procedure to remove some or all of the esophagus and then reconstruct it using parts of other organs.
Nissen Fundoplication
Nissen fundoplication, also known as Lap Nissen, is a laparoscopic procedure that is used to treat gastroesophageal reflux disease (GERD). During the procedure, the surgeon wraps the top of the stomach around the lower part of the esophageal sphincter to reinforce the sphincter and prevent or minimize the backing up of acid into the esophagus.
Spyglass Direct Visualization System
A Spyglass Direct Visualization System is a scope technology that makes it possible to view the pancreatic and bile ducts in enough detail to evaluate a variety of conditions and collect samples for biopsy.
Thoracotomy
Thoracotomy is a surgical procedure in which a cut is made between the ribs to reach the lungs or other organs in the chest or thorax.
Video-Assisted Thoracic Surgery (VATS)
Video-assisted thoracic surgery (VATS) is a minimally invasive surgery of the chest. It is performed with a thoracoscope using small incisions and special instruments.
Superdimension
The super Dimension Navigation System is a technology that provides images of the tracheobronchial system. this helps guide physicians when performing an endoscopic procedure or guiding a catheter into the pulmonary tract.
Mediastinoscopy
Mediastinoscopy is a procedure that uses a lighted scope to view the mediastinum, which is the space located behind the breastbone (sternum) and between the lungs that contains lymph nodes, the heart and major blood vessels, the trachea, the esophagus, and the thymus gland. This procedure is typically performed to obtain a biopsy
EBUS
Endobronchial ultrasound bronchoscopy (EBUS), is a procedure that is used to diagnose different types of lung disorders, including inflammation, infections or cancer.
Da Vinci Robotic-Assisted Surgery
Da Vinci robotic surgery is a surgical system that allows surgeons to perform complex minimally invasive surgical procedures with precision and accuracy.
Linx for Acid Reflux
LINX for acid reflux is a ring-shaped device that is surgically implanted around the lower end of the esophagus. This device is used to treat gastroesophageal reflux disease (GERD) when the use of acid reflux medications do not completely resolve a patient's symptoms.
Lumpectomy
A lumpectomy is a surgical procedure that involves the removal of a cancerous lump and the surrounding tissue, known as the surgical margin, from the breast. The rest of the breast and breast sensation are preserved.
Mastectomy
Mastectomy is the complete surgical removal of the breast tissue of one or both breasts. It is typically a treatment option for breast cancer. In some cases, people with a high risk of breast cancer choose a mastectomy as a preventative measure. It is also an option at the earliest stage of breast cancer and may become necessary in more advanced stages.
Nurse Navigators
Nurse navigators are healthcare providers who help patients and caregivers make informed decisions about their healthcare. They do this in collaboration with a multidisciplinary healthcare team, ensuring the timely screening, assessment, diagnosis, and treatment of health conditions.
Genetic Counseling
Genetic counseling gives people information about how genetic conditions might affect a person and their family.
Clinical Research
Clinical research helps understand health and disease and finds better ways to detect, diagnose, treat, and prevent disease.
Cancer Prevention
Cancer prevention is action taken to lower the risk of getting cancer. This includes maintaining a healthy lifestyle, avoiding exposure to known cancer-causing substances, and taking medicines or vaccines that can prevent cancer.
Cancer Screening
Cancer screening are tests that check your body for cancer. Getting screening tests regularly may find breast, cervical, and colorectal cancers early.
Care when you need it
With clinics throughout California, a Dignity Health Medical Foundation physician is right around the corner, waiting to assist you along your wellness journey.
Frequently asked questions