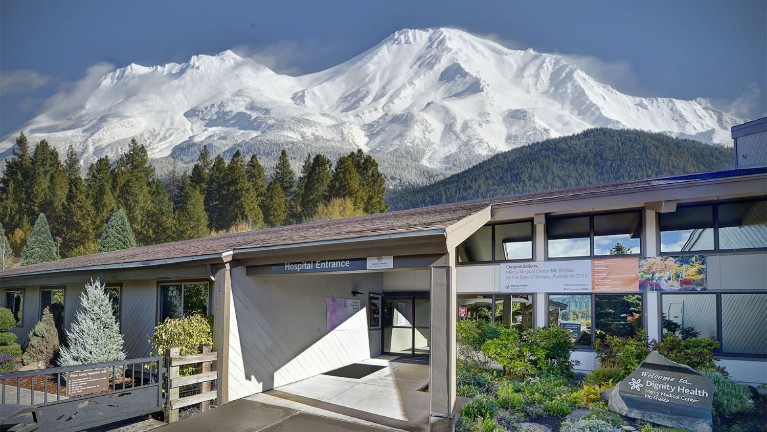 Mercy Therapy Services
/content/dam/locationsdignityhealthorg/en/yext/jeuFy05HKsGDwzP-D_Li6xExAEVQc3c27z1oK5Om-eg.jpg
Address
914 Pine St
Mount Shasta, CA 96067
About Mercy Therapy Services
Mercy Therapy Services is a outpatient services clinic that offers many services, including physical therapy, occupational therapy, and speech and language pathology. Visit Mercy Therapy Services located at 914 Pine St, Mount Shasta, CA. This Mount Shasta outpatient services clinic is one of the best in California. As part of the Dignity Health network, Mercy Therapy Services is dedicated to delivering high quality, compassionate care and access to Mount Shasta and nearby communities.
Comprehensive services offered at Mercy Therapy Services
Your time is important. When you're with our care team, we want you to get the most out of your visit. Our multidisciplinary team of physicians is ready to serve when you need us most. With a combination of expert knowledge, compassionate care, and personalized treatment plans, you can count on us to work for you.
Physical Therapy
Physical therapy, also known as physiotherapy, is a service that teaches patients movements and exercises to improve their strength, flexibility, and range of motion. Physical therapy is used to help people recover physical injury, chronic conditions, and disabilities.
Alleviate Pain
Pain management deals in the evaluation, diagnosis, and treatment of all different types of pain. Pain is actually a wide spectrum of disorders including acute pain, chronic pain and cancer pain.
Improve Stamina
It is important to improve your stamina so your body is better able to handle stress, while reducing fatigue. Improved stamina decreases your heartrate, lowers your blood pressure, and helps you burn fat. Cardio and strength training exercises are the best way to build stamina.
Restore Optimal Motion, Strength, Coordination
It is important to restore optimal motion, strength, and coordination through rehabilitation after injury or surgery to help a person regain their mobility and flexibility and resume the regular activities of life.
Resume Daily Activities, Work, Play
Occupational therapy is a form of therapy that is designed to help people develop, retain, or regain the ability to do the things they need and want to do in daily life, such as work, school, housework, exercise, and recreational activities.
Overcome Movement Disabilities
You can overcome movement disabilities and live an active life. To do this, allow yourself time to adjust and find ways to minimize the impact your disability has on your life. This requires you to advocate for yourself, take advantage of the things you are able to do, set realistic goals, and be patient with yourself. Ask for help when you need it.
Improve Thinking Tasks
It is important to engage in tasks that improve your thinking so you will be able to think more clearly and keep your memory sharp as you age. Tasks you can do include physical exercise, eating a healthy diet, reading, doing word puzzles, learning a foreign language, or learning a new skill, such as playing a musical instrument or a new craft.
Industrial Rehabilitation
Industrial rehabilitation is a form therapy that involves physical and occupational therapy to help an individual recover from a workplace injury and adjustments in the workplace to help an employee safely return to the workplace while preventing reinjury.
Work Conditioning Programs
A work conditioning program focuses on preparing the body to physically be able to perform the tasks required for work. Physical Therapists focus on improving an employees, strength, flexibility, and endurance to the point that they can safely return to the job they were performing prior to the injury.
Speech and Language Pathology
Speech and language pathology is a field of health care that is focused on the prevention, diagnosis, and treatment of speech, language, swallowing, social communication, and cognitive-communication disorders in children and adults.
Improve Problems With Swallowing
To improve problems with swallowing, known as dysphagia, there are a number of potential treatments. Self-treatment includes exercises that can strengthen the muscles that control swallowing and changing the foods you eat. There are also medications and medical procedures, such as dilation, endoscopy, and surgery.
Care when you need it
With clinics throughout California, a Dignity Health Medical Foundation physician is right around the corner, waiting to assist you along your wellness journey.
Frequently asked questions