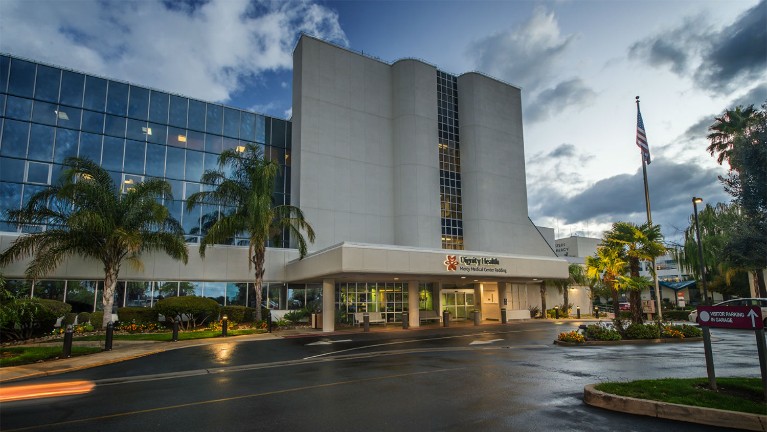 Mercy Regional Cancer Center
/content/dam/locationsdignityhealthorg/en/yext/LmzSALv3iymfobp0AIIPDZCcN9MojEK42UEBI5Uhcns.jpg
Address
2175 Rosaline Ave
Redding, CA 96001
About Mercy Regional Cancer Center
Mercy Regional Cancer Center is a cancer center that offers many services, including cancer care, chemotherapy, and imaging. Visit Mercy Regional Cancer Center located at 2175 Rosaline Ave, Redding, CA. This Redding cancer center is one of the best in California. As part of the Dignity Health network, Mercy Regional Cancer Center is dedicated to delivering high quality, compassionate care and access to Redding and nearby communities.
Comprehensive services offered at Mercy Regional Cancer Center
Your time is important. When you're with our care team, we want you to get the most out of your visit. Our multidisciplinary team of physicians is ready to serve when you need us most. With a combination of expert knowledge, compassionate care, and personalized treatment plans, you can count on us to work for you.
Cancer Care
Cancer treatment involves the use of surgery, radiation, medications and other therapies to cure a cancer, shrink a cancer or stop the progression of a cancer.
Home Health
Home health is a wide range of health care services that can be given in the home for a medical condition or injury.
Hospice
Hospice care is a kind of care that focuses on the quality of life for people and their families who are experiencing an advanced terminal illness.
Imaging
Imaging is the use of technology to obtain images of inside the body. There are a variety of imaging technologies, such as ultrasound, computerized tomography (CT) scan, and magnetic resonance imaging (MRI).
Chemotherapy
Chemotherapy is a treatment that uses drugs to stop the growth of cancer cells, either by killing the cells or by stopping them from dividing.
Care when you need it
With clinics throughout California, a Dignity Health Medical Foundation physician is right around the corner, waiting to assist you along your wellness journey.
Frequently asked questions