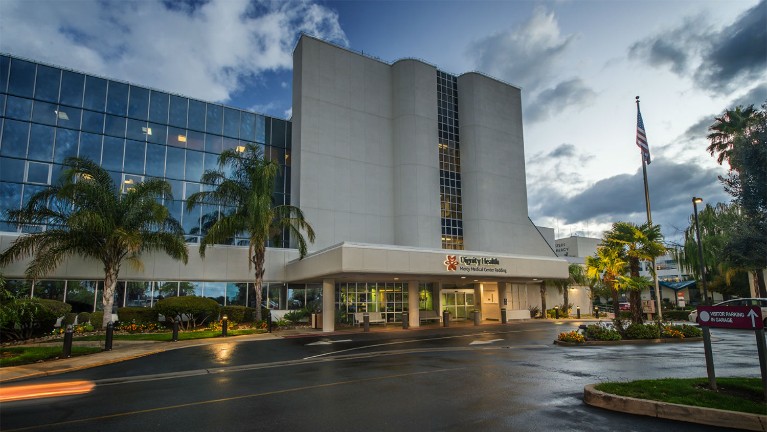 Mercy Medical Center Redding
/content/dam/locationsdignityhealthorg/en/yext/LmzSALv3iymfobp0AIIPDZCcN9MojEK42UEBI5Uhcns.jpg
Address
2175 Rosaline Ave
Redding, CA 96001
About Mercy Medical Center Redding
Mercy Medical Center Redding is a hospital that offers many services, including cancer care, emergency services, and family birth center. Visit Mercy Medical Center Redding located at 2175 Rosaline Ave, Redding, CA. This Redding hospital is one of the best in California. As part of the Dignity Health network, Mercy Medical Center Redding is dedicated to delivering high quality, compassionate care and access to Redding and nearby communities.
Comprehensive services offered at Mercy Medical Center Redding
Your time is important. When you're with our care team, we want you to get the most out of your visit. Our multidisciplinary team of physicians is ready to serve when you need us most. With a combination of expert knowledge, compassionate care, and personalized treatment plans, you can count on us to work for you.
Emergency Services
Emergency room service is the department of a hospital responsible for the provision of medical and surgical care to patients arriving at the hospital in need of immediate care.
Maternity Services
Maternity services are offered to women who are having a baby. The goal is to help mothers and fathers provide a loving, nuturing, safe environemnt for their newborn. They have access to services such as a full healthcare team, the most advanced technology, comforttable birthing rooms, and breastfeeding support.
Frequently asked questions