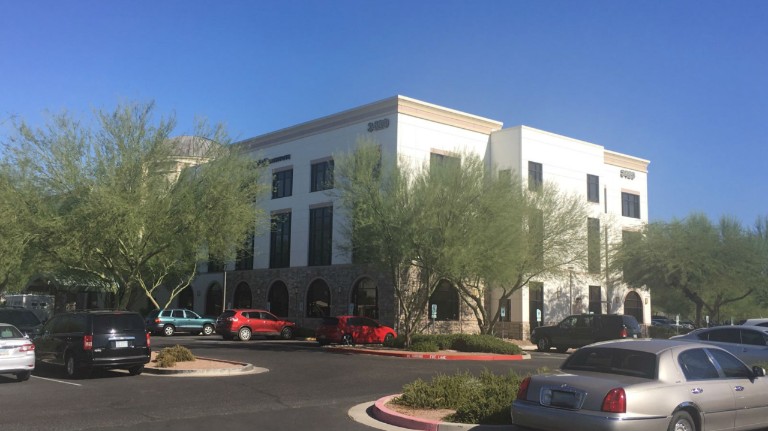 Mercy Gilbert Medical Center's Sleep Center
/content/dam/locationsdignityhealthorg/en/yext/t2UeopN9s9QoxLG3xl6RhrT7JOj4q8didxLlv_M1B8E.jpg
Address
3420 S Mercy Rd
Gilbert, AZ 85297
About Mercy Gilbert Medical Center's Sleep Center
Mercy Gilbert Medical Center's Sleep Center is a medical center that offers many services, including continuous positive airway pressure (cpap), oral appliance therapy, and medication. Visit Mercy Gilbert Medical Center's Sleep Center located at 3420 S Mercy Rd, Gilbert, AZ. This Gilbert medical center is one of the best in Arizona. As part of the Dignity Health network, Mercy Gilbert Medical Center's Sleep Center is dedicated to delivering high quality, compassionate care and access to Gilbert and nearby communities.
Comprehensive services offered at Mercy Gilbert Medical Center's Sleep Center
Your time is important. When you're with our care team, we want you to get the most out of your visit. Our multidisciplinary team of physicians is ready to serve when you need us most. With a combination of expert knowledge, compassionate care, and personalized treatment plans, you can count on us to work for you.
Continuous Positive Airway Pressure (CPAP)
Continuous positive airway pressure (CPAP) improves lung function, gas exchange and respiratory muscle function, and decreases the risk of hospitalizations.
Oral Appliance Therapy
Oral appliance therapy is a treatment for snoring and obstructive sleep apnea. It involves wearing a removable oral appliance in your mouth as you sleep.
Medication
A pharmaceutical drug, also referred to as a medicine or medication, is any chemical substance intended for use in the medical diagnosis, cure, treatment, or prevention of disease.
Weight Management
Weight management is the process of adopting long-term lifestyle modification to maintain a healthy body weight on the basis of a person's age, sex and height. Methods of weight management include eating a healthy diet and increasing physical activity levels.
Lifestyle Changes
Lifestyle changes are behavior modifications or habit changes that encourage positive changes in your life. These are a fundamental component to any wellness program.
Cognitive Behavioral Therapy
Cognitive behavioral therapy is a form of psychological that treats problems including depression, anxiety disorders, alcohol and drug use problems, marital problems, eating disorders and severe mental illness.
Light Treatment
Light treatment, or light therapy, is a way to treat seasonal affective disorder (SAD) and other conditions by exposure to artificial light. SAD is a type of depression that occurs seasonally, usually in the autumn or winter months. During light therapy, you sit or work near a device which gives off bright light that mimics natural outdoor light.
Sleep Latency Test
The multiple sleep latency test is a test for excessive daytime sleepiness by measuring how quickly you fall asleep in a quiet environment during the day.
In-Lab Overnight Sleep Study
In-lab overnight sleep study also called polysomnography, is a comprehensive test used to diagnose sleep disorders.
Home Sleep Apnea Test
A home sleep apnea test is a simple breathing monitor that tracks your breathing, oxygen levels, and breathing effort while worn.
Care when you need it
With clinics throughout Arizona, a Dignity Health Medical Foundation physician is right around the corner, waiting to assist you along your wellness journey.
Frequently asked questions