Return to Nav
Redding, CA
Medication Assisted Therapy Program - Mercy Medical Center - Redding, CA
Hours
| Day of the Week | Hours |
| --- | --- |
| Mon | Open 24 Hours |
| Tue | Open 24 Hours |
| Wed | Open 24 Hours |
| Thu | Open 24 Hours |
| Fri | Open 24 Hours |
| Sat | Open 24 Hours |
| Sun | Open 24 Hours |
Want to see a doctor?
Look for a primary care physician near Redding, CA and schedule an appointment.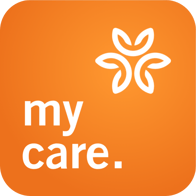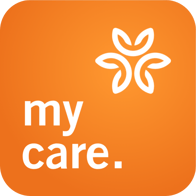 Download Our App
Download the my care. app to book appointments, find doctors, pay your bill, and more

Methadone/Naltrexone/Suboxone
Methadone has be prescribed for pain relief since eth 1960s. As an opioid, it comes with the risk of developing an opioid addiction. Two other commonly prescribed medications today are naltrexone and suboxone, both of which are used in the treatment of opioid addiction.

Opioid Treatment
Opioid treatment is the treatment provided for people who have developed an opioid addiction. This treatment involves ensuring safe withdrawal from the drug with the use of methadone or other medications. Treatment may also involve outpatient counseling or behavioral therapy.
About Medication Assisted Therapy Program - Mercy Medical Center - Redding, CA
Medication Assisted Therapy Program - Mercy Medical Center - Redding, CA is dedicated to delivering high quality, compassionate care to Redding, CA and nearby communities. Visit us at 2175 Rosaline Ave, Redding, CA or call (530) 225-6000 for more information.

Addiction
Addiction treatment is intended to help addicted individuals stop compulsive drug seeking and use. Treatment can occur in a variety of settings, take different forms, and last different lengths of time.

Opioid Addiction
Opioid addiction is the psychological and physical reliance on opioids, which is a substance used in some pain medications and recreational drugs. Addiction to opioids is common in people who have taken opioids for long-term pain management. The pain relieving effects of the medication weaken over time, making it necessary to take more for the same effect. Over time, the body can become dependent on the opioids.
Frequently Asked Questions
Locations Close to Medication Assisted Therapy Program - Mercy Medical Center - Redding, CA