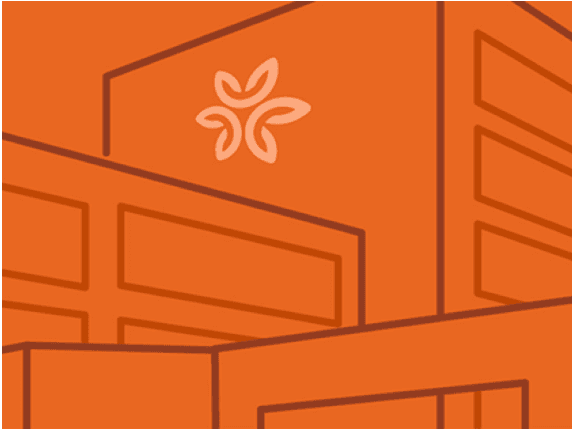 Lassen Medical Clinic
/content/dam/locationsdignityhealthorg/en/yext/Northridge.png
Address
2450 Sister Mary Columba Dr
Red Bluff, CA 96080
Hours
Closing hours may vary depending on patient volume.
About Lassen Medical Clinic
Lassen Medical Clinic is a medical group that offers many services, including patient portal, our providers, and urgent care walk-in clinic. Visit Lassen Medical Clinic located at 2450 Sister Mary Columba Dr, Red Bluff, CA. This Red Bluff medical group is one of the best in California. As part of the Dignity Health network, Lassen Medical Clinic is dedicated to delivering high quality, compassionate care and access to Red Bluff and nearby communities.
Services We Offer
Physical Therapy
Physical therapy, also known as physiotherapy, is a service that teaches patients movements and exercises to improve their strength, flexibility, and range of motion. Physical therapy is used to help people recover physical injury, chronic conditions, and disabilities.
Alleviate Pain
Pain management deals in the evaluation, diagnosis, and treatment of all different types of pain. Pain is actually a wide spectrum of disorders including acute pain, chronic pain and cancer pain.
Improve Stamina
It is important to improve your stamina so your body is better able to handle stress, while reducing fatigue. Improved stamina decreases your heartrate, lowers your blood pressure, and helps you burn fat. Cardio and strength training exercises are the best way to build stamina.
Restore Optimal Motion, Strength, Coordination
It is important to restore optimal motion, strength, and coordination through rehabilitation after injury or surgery to help a person regain their mobility and flexibility and resume the regular activities of life.
Resume Daily Activities, Work, Play
Occupational therapy is a form of therapy that is designed to help people develop, retain, or regain the ability to do the things they need and want to do in daily life, such as work, school, housework, exercise, and recreational activities.
Overcome Movement Disabilities
You can overcome movement disabilities and live an active life. To do this, allow yourself time to adjust and find ways to minimize the impact your disability has on your life. This requires you to advocate for yourself, take advantage of the things you are able to do, set realistic goals, and be patient with yourself. Ask for help when you need it.
Improve Thinking Tasks
It is important to engage in tasks that improve your thinking so you will be able to think more clearly and keep your memory sharp as you age. Tasks you can do include physical exercise, eating a healthy diet, reading, doing word puzzles, learning a foreign language, or learning a new skill, such as playing a musical instrument or a new craft.
Industrial Rehabilitation
Industrial rehabilitation is a form therapy that involves physical and occupational therapy to help an individual recover from a workplace injury and adjustments in the workplace to help an employee safely return to the workplace while preventing reinjury.
Work Conditioning Programs
A work conditioning program focuses on preparing the body to physically be able to perform the tasks required for work. Physical Therapists focus on improving an employees, strength, flexibility, and endurance to the point that they can safely return to the job they were performing prior to the injury.
Speech Therapy
Speech therapy is a field of health care that is focused on the prevention, diagnosis, and treatment of speech, language, social communication, and cognitive-communication disorders in children and adults.
Improve Problems With Swallowing
To improve problems with swallowing, known as dysphagia, there are a number of potential treatments. Self-treatment includes exercises that can strengthen the muscles that control swallowing and changing the foods you eat. There are also medications and medical procedures, such as dilation, endoscopy, and surgery.
Outpatient Labs
Outpatient labs are facilities that are equipped to see people on an outpatient basis. This allows patients to access sample collection services and have blood tests done without having to go to a hospital.
Family Practice/Osteopathic Medicine
An osteopathic family practice provides a complete range of osteopathic care for you and your family. Osteopathic care encompasses an emphasis on the fact that every system in the body works in relation to every other system, making this a holistic approach to medical care.
Pediatrics
Pediatrics is a branch of healthcare that is focused on the prevention, diagnosis, and treatment of diseases, disorders, and injuries of infants, children, and adolescents up to the age of 18.
Internal Medicine
Internal medicine, also known as general medicine, is the medical specialty that focuses on internal illness. Internal medicine encompasses the prevention, diagnosis, and treatment of internal illness.
Dermatology
Dermatology is a branch of medicine that focuses on the diagnosis, treatment, and prevention of diseases of the skin.
Urgent Care Walk-In Clinic
Urgent care clinics are set up to provide medical care for injuries, sicknesses, and ailments that require immediate attention, but are not life-threatening.
Hospitalist Services
Hospital services are those services provided by a hospital to diagnose and treat patients with acute and chronic medical conditions. This can include services such as diagnostic imaging, laboratory testing, anesthesia, and pain management.
3D Mammography
3D mammograms are used to better detect cancer in women with dense breasts. This procedure is also called breast tomosynthesis.
Support Services
Support services include counselling that helps people work out their problems. A support counsellor will listen to a patient talk about their problems and help them find ways to resolve these issues.
Patient Portal
A patient portal is a secure online website that provides patients with the ability to connect with their electronic medical records 24/7. This gives patients more control over their healthcare. With access to all their test results and all the information that is recorded during their appointments.
Our Providers
Our Providers is an online directory that provides a list of all licensed healthcare providers who provide services at VA medical centers. This makes it easy for veterans to find medical care providers, including specialists, in their local region.
Want to see a doctor?
Look for a primary care physician at Dignity Health Medical Group - North State and schedule an appointment.
Frequently asked questions