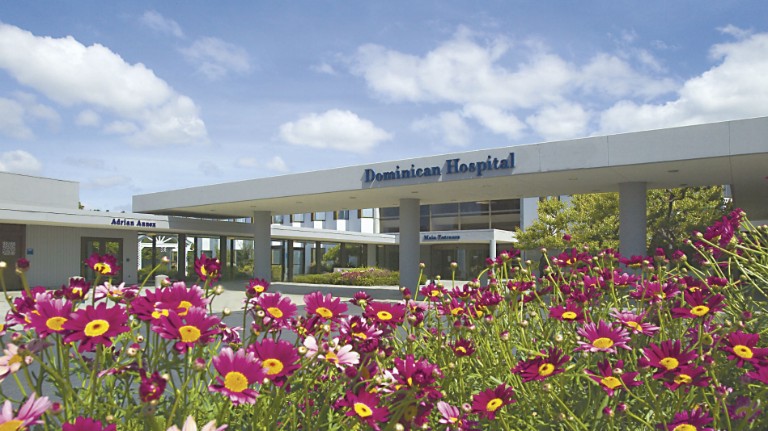 Dominican Hospital Imaging & Radiology Department
/content/dam/locationsdignityhealthorg/en/yext/OARFJP0x2pxMvC1h0RguJjLYNIByRU4_bpfS-9Uh7ok.jpg
Address
1555 Soquel Dr
Santa Cruz, CA 95065
About Dominican Hospital Imaging & Radiology Department
Dominican Hospital Imaging & Radiology Department is a imaging & radiology center that offers many services, including ct scanning, fluoroscopy, and ultrasounds. Visit Dominican Hospital Imaging & Radiology Department located at 1555 Soquel Dr, Santa Cruz, CA. This Santa Cruz imaging & radiology center is one of the best in California. As part of the Dignity Health network, Dominican Hospital Imaging & Radiology Department is dedicated to delivering high quality, compassionate care and access to Santa Cruz and nearby communities.
Comprehensive services offered at Dominican Hospital Imaging & Radiology Department
Your time is important. When you're with our care team, we want you to get the most out of your visit. Our multidisciplinary team of physicians is ready to serve when you need us most. With a combination of expert knowledge, compassionate care, and personalized treatment plans, you can count on us to work for you.
Computed Tomography (CT) Scanning
A computed tomography (CT or CAT) scan allows doctors to see inside your body. It uses a combination of x-rays and a computer to create pictures of your organs, bones, and other tissues.
Positron Emission Tomography (PET/CT)
The positron emission tomography (PET) scan and the computerized tomography (CT) scan are types of nuclear medicine imaging technology that provide a detailed view of inside the body. PET uses radioactive substances to obtain images and measure changes in physiological activities, such as metabolic processes, blood flow, and absorption. CT uses multiple X-rays taken from different angles to crate a 3D image of the inside the body.
X-Rays
X-rays are the most frequently used form of imaging to see inside the human body. It uses a focused beam and a special detector to obtain images of body anatomy.
Fluoroscopy
Fluoroscopy is a study of moving body structures and uses a continuous x-ray beam that is passed through the body part being examined. The beam is transmitted monitor so that the body part and its motion can be seen in detail.
Ultrasounds
Ultrasound imaging uses sound waves to produce pictures of the inside of the body. It is used to help diagnose the causes of pain, swelling and infection in the body and to examine a baby in pregnant women and the brain and hips in infants.
Vascular Ultrasound
Vascular ultrasounds are non-invasive painless tests that use high-frequency sound waves to create images of blood vessels, arteries, and veins.
Nuclear Medicine
Nuclear medicine procedures are used in diagnosing and treating certain illnesses. These procedures use radioactive materials.
Interventional Radiology
Interventional radiology (IR), uses medical imaging to guide minimally invasive surgical procedures that diagnose, treat, and cure many kinds of conditions.
Care when you need it
With clinics throughout California, a Dignity Health Medical Foundation physician is right around the corner, waiting to assist you along your wellness journey.
Frequently asked questions