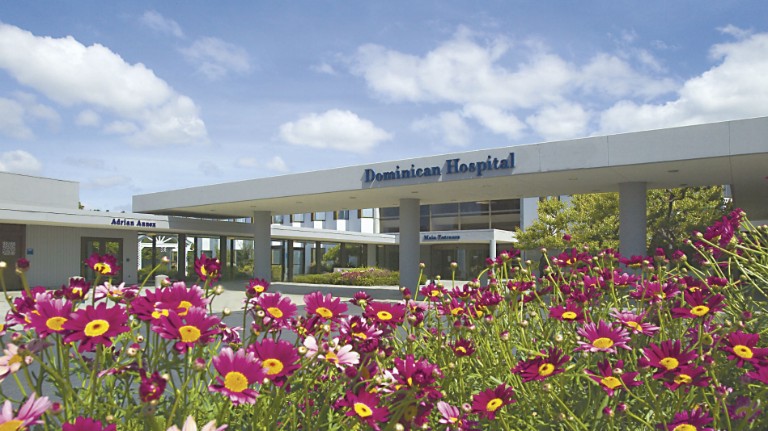 Dominican Hospital Birth Center
/content/dam/locationsdignityhealthorg/en/yext/OARFJP0x2pxMvC1h0RguJjLYNIByRU4_bpfS-9Uh7ok.jpg
Address
1555 Soquel Dr
Santa Cruz, CA 95065
About Dominican Hospital Birth Center
Dominican Hospital Birth Center is a medical center that offers many services, including midwives, natural childbirth, and level iii nicu. Visit Dominican Hospital Birth Center located at 1555 Soquel Dr, Santa Cruz, CA. This Santa Cruz medical center is one of the best in California. As part of the Dignity Health network, Dominican Hospital Birth Center is dedicated to delivering high quality, compassionate care and access to Santa Cruz and nearby communities.
Comprehensive services offered at Dominican Hospital Birth Center
Your time is important. When you're with our care team, we want you to get the most out of your visit. Our multidisciplinary team of physicians is ready to serve when you need us most. With a combination of expert knowledge, compassionate care, and personalized treatment plans, you can count on us to work for you.
Midwives
Midwives are health professionals that deal with pregnancy, childbirth, and postnatal care of the mother and the newborn. The goal of the midwife is to help women have as natural a childbirth as possible and to prevent health problems during pregnancy and detect any abnormal conditions that may need more advanced medical care.
Natural Childbirth
Natural childbirth is the vaginal delivery of a child with little to no medication or medical intervention. There are a number of natural childbirth options, such as delivering at home or at a birthing center, delivering in a tub or pool of warm water, and using a variety of delivery positions.
Level III NICU
A level III neonatal intensive care unit (NICU) is a special care nursery that is designed and equipped to care for newborns that are born prior to 32 weeks of gestational age or who are otherwise very small or very sick. There is a wide range on onsite staff, including neonatal nurses, neonatologists, and respiratory therapists to provide 24-hour care.
Breastfeeding Support
Breastfeeding assistance is when a nurse or lactation consultant can help you get started. A lactation consultant is a health professional with special training in helping women breastfeed.
Care when you need it
With clinics throughout California, a Dignity Health Medical Foundation physician is right around the corner, waiting to assist you along your wellness journey.
Frequently asked questions