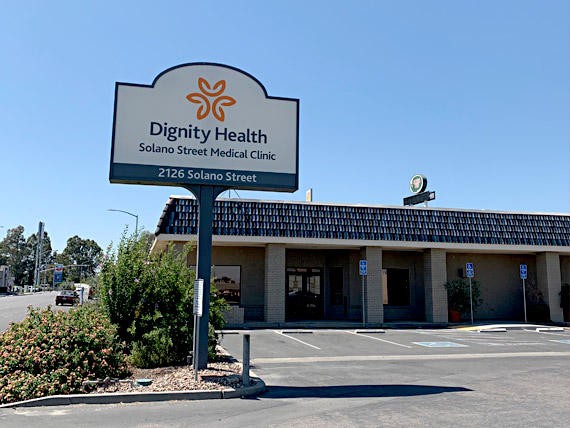 Dignity Health Solano Street Medical Clinic
/content/dam/locationsdignityhealthorg/en/yext/K_eP3WVMedI_8HEb7DlUdemvIR9p7wZ0R7xP9_92f0U.jpg
Address
2126 Solano St
Corning, CA 96021
About Dignity Health Solano Street Medical Clinic
Dignity Health Solano Street Medical Clinic offers many services, including Primary Care, Family Practice, and Internal Medicine. Visit Dignity Health Solano Street Medical Clinic located at 2126 Solano St, Corning, CA. As part of the Dignity Health network, Dignity Health Solano Street Medical Clinic is dedicated to delivering high quality, compassionate care and access to Corning and nearby communities.
Services We Offer
Health Education
Health education is a combination of learning experiences that are designed to help people and communities improve their health with important information.
Podiatry
Podiatry or podiatric medicine or foot and ankle surgery is a branch of medicine devoted to the study, diagnosis, and medical and surgical treatment of disorders of the foot, ankle, and lower extremity.
Acute Illness Care
Acute care is health care in which a patient is treated for a brief but severe episode of illness, at a hospital or clinic, for conditions that are the result of disease or trauma, and during recovery from surgery.
Diabetes Education
Diabetes education can teach, coach and guide patients to improve their health and to help them understand their diabetes and how it affects their personal lives.
Want to see a doctor?
Look for a primary care physician near Corning, CA and schedule an appointment.
Frequently asked questions