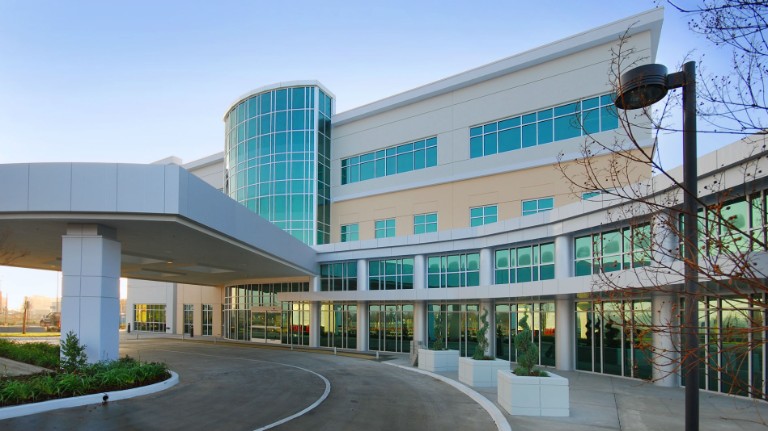 Dignity Health Plaza Ambulatory Surgery Center
/content/dam/locationsdignityhealthorg/en/yext/SSuwrHlSyCCfD15TL3KOXOaZYTAiPO0mkltnlHBOew8.jpg
Address
8220 Wymark Dr
Elk Grove, CA 95757
About Dignity Health Plaza Ambulatory Surgery Center
Dignity Health Plaza Ambulatory Surgery Center is a surgery center that offers many services, including thoracic surgery, trauma surgery, and urological surgery. Visit Dignity Health Plaza Ambulatory Surgery Center located at 8220 Wymark Dr, Elk Grove, CA. This Elk Grove surgery center is one of the best in California. As part of the Dignity Health network, Dignity Health Plaza Ambulatory Surgery Center is dedicated to delivering high quality, compassionate care and access to Elk Grove and nearby communities.
Comprehensive services offered at Dignity Health Plaza Ambulatory Surgery Center
Your time is important. When you're with our care team, we want you to get the most out of your visit. Our multidisciplinary team of physicians is ready to serve when you need us most. With a combination of expert knowledge, compassionate care, and personalized treatment plans, you can count on us to work for you.
Arthroscopic Surgery
Arthroscopy is a surgical procedure orthopedic surgeons use to visualize, diagnose, and treat problems inside a joint.
Bariatric Surgery
Bariatric surgery is surgery on the stomach and/or intestines to help a person with extreme obesity lose weight.
Barrx
Barrx is a treatment option for Barrett's esophagus, a condition that can often result from chronic heartburn or gastroesophageal reflux disease.
Caesarean Sections
Caesarean section, also known as C-section, is the surgical procedure by which a baby is delivered through an incision in the mother's abdomen, often performed because vaginal delivery would put the baby or mother at risk.
Cancer Surgery
Cancer surgery removes the tumor and nearby tissue during an operation. Surgery is the oldest type of cancer treatment and it is still effective for many types of cancer today.
Cardiac Surgery
Cardiac surgery is surgery on the heart or great vessels. It is often used to treat complications of ischemic heart disease, to correct congenital heart disease, or to treat valvular heart disease from various causes.
Cataract Surgery
During cataract surgery, the clouded lens is removed, and a clear artificial lens is implanted. In some cases a cataract may be removed without implanting an artificial lens.
Colorectal Surgery
Colorectal surgery service provides a full range of diagnostic tests, scans, outpatient consultations and treatments for patients with symptoms of benign and malignant diseases of the gastrointestinal tract.
Da Vinci Surgical System
Da Vinci robotic surgery is a surgical system that allows surgeons to perform complex minimally invasive surgical procedures with precision and accuracy.
Ear, Nose and Throat Surgeries
Otolaryngology focuses on the ears, nose, and throat. It is also called otolaryngology-head and neck surgery because specialists are trained in both medicine and surgery. An otolaryngologist is often called an ear, nose, and throat doctor, or an ENT for short.
Foot and Ankle Surgery
Foot and ankle surgery is performed by an orthopedic surgeon who specializes in the treatment of foot and ankle problems. There are different types of surgeries that can be performed, depending on the issue. These include surgeries such as the treatment of fractures and dislocations, joint replacement, the repair of a muscle or tendon tear, or the treatment of infection.
Gynecologic Surgery
Gynecologic surgeries are surgical procedures that are performed on any part of a woman's reproductive system.
Hand, Wrist and Elbow Surgery
Hand, wrist, and elbow surgery refers to any type or orthopedic surgery that repairs the bones, tendons, and ligaments of the hand, wrist and elbow. This is often done as a result of injury, overuse, or damage due to a chronic condition. Conditions such as acute injury, carpal tunnel syndrome, and osteoarthritis are treated.
Hernia Surgery
Hernia surgery is the surgical procedure to fix a hernia which most commonly occurs in the abdominal area.
Hip Replacement
Hip replacement is surgery to replace a worn-out or damaged hip joint. The surgeon replaces the old joint with an artificial joint.
Knee Replacement
Knee replacement is a surgical procedure to resurface a knee damaged by arthritis. Metal and plastic parts are used to cap the ends of the bones that form the knee joint, along with the kneecap.
Laser Eye Surgery
Laser eye surgery is a procedure that is uses laser technology to treat a variety of eye conditions, such as myopia, hyperopia, presbyopia, and astigmatism. It is a quick procedure that can help people see better, often relieving them of the need to wear prescription lenses.
Makoplasty Hip Resurfacing
Makoplasty hip resurfacing is a type of surgical hip replacement during which a robotic arm assists the surgeon with the surgical procedure. The surgeon pre-plans the surgery using the Mako software create a 3D CT-based model of the joint. Note that the surgeon performs the surgery, guiding the robotic arm, which ensure the surgeon stays within the predefined boundaries established prior to surgery.
Makoplasty Knee Resurfacing
Makoplasty knee resurfacing is a type of surgical knee replacement during which a robotic arm assists the surgeon with the surgical procedure. The surgeon pre-plans the surgery using the Mako software create a 3D CT-based model of the joint. Note that the surgeon performs the surgery, guiding the robotic arm, which ensure the surgeon stays within the predefined boundaries established prior to surgery.
Neurosurgery
Neurosurgery is a medical specialty that is focused on the surgical treatment of neurological disorders that affect the brain, spinal cord, cerebrovascular system, and central and peripheral nervous system.
Plastic and Reconstructive Surgery
Plastic and reconstructive surgery is a procedure that is used to aesthetically or functionally treat areas of the body the body that have been affected by a congenital defect, trauma, or developmental abnormalities.
Shoulder Surgery
Shoulder surgery is performed to repair a shoulder that has suffered acute or chronic injury. Types of shoulder surgery that may be performed include shoulder replacement, rotator cuff surgery, torn labrum surgery, fracture repair, and treatment for shoulder arthritis.
Spine Surgery
Spine surgeries or procedures are done to manage spinal disorders caused by injury, infection, degenerative disease, blockage of the blood supply, or compression. This care includes medication, pain management, physical therapy, and surgery when required.
Superdimension
The super Dimension Navigation System is a technology that provides images of the tracheobronchial system. this helps guide physicians when performing an endoscopic procedure or guiding a catheter into the pulmonary tract.
Thoracic Surgery
Thoracic surgery is the field of medicine involved in surgical treatment of organs inside the thoracic cavity.
Trauma Surgery
Trauma surgery is a specialized area of surgery that is devoted to the operative and non-operative treatment of traumatic injuries. Trauma surgeons provide acute care to a trauma patient, who has received injuries due to a serious impact, such as a car accident.
Urological Surgery
Urological surgery is the integration of surgical activities for the pelvis including; the colon, urogenital, and gynecological organs-primarily for the treatment of obstructions, dysfunction, malignancies, and inflammatory diseases.
Vascular Surgery
Vascular surgery is a surgical subspecialty in which diseases of the vascular system, or arteries, veins and lymphatic circulation, are managed by medical therapy, minimally-invasive catheter procedures, and surgical reconstruction.
Care when you need it
With clinics throughout California, a Dignity Health Medical Foundation physician is right around the corner, waiting to assist you along your wellness journey.
Frequently asked questions