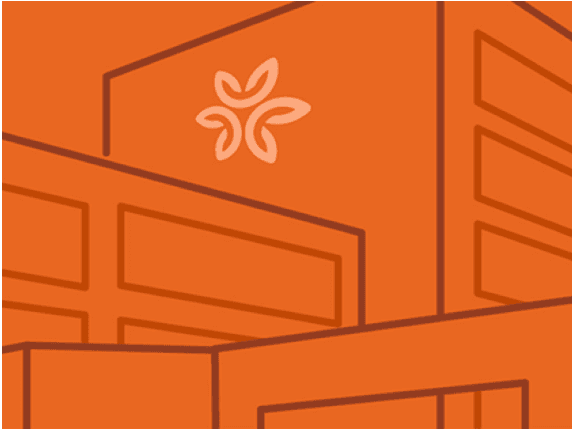 Dignity Health Norton Thoracic Institute - Glendale
/content/dam/locationsdignityhealthorg/en/yext/Northridge.png
Address
7330 N 99th Ave
Glendale, AZ 85305
About Dignity Health Norton Thoracic Institute - Glendale
Dignity Health Norton Thoracic Institute - Glendale is a medical center that offers many services, including lung and chest disease, esophageal disorders, and gastroesophageal reflux disease (GERD). Visit Dignity Health Norton Thoracic Institute - Glendale located at 7330 N 99th Ave, Glendale, AZ. This Glendale medical center is one of the best in Arizona. As part of the Dignity Health network, Dignity Health Norton Thoracic Institute - Glendale is dedicated to delivering high quality, compassionate care and access to Glendale and nearby communities.
Comprehensive services offered at Dignity Health Norton Thoracic Institute - Glendale
Your time is important. When you're with our care team, we want you to get the most out of your visit. Our multidisciplinary team of physicians is ready to serve when you need us most. With a combination of expert knowledge, compassionate care, and personalized treatment plans, you can count on us to work for you.
AACVPR Certified Program
AACVPR program certification is the only peer-reviewed accreditation process designed to review individual facilities for adherence to standards and guidelines.
Airway Stenosis Management
Airway stenosis management involves airway stenting, bronchoscopic and/or balloon dilation of the trachea, and laser bronchoscopy.
Airway Stent Placement and Management
Many diseases complications can narrow or block your airway. A stent is a hollow tube that can be placed in your airway to open the narrowed area and help you breathe.
Bonnie H Addario Lung Cancer Foundation Center of Excellence
The Bonnie J Addario Lung Cancer Foundation Center of Excellence was open in 2006 to advance lung cancer research and early detection, advocate for the abolishment of stigma, and provide free education and support resources to patients and their families.
Bronchial Thermoplasty
Bronchial thermoplasty is a nonpharmacological procedure developed for the treatment of severe persistent asthma.
Bronchoscopic Lung Volume Reduction Surgery
Bronchoscopic lung volume reduction surgery is a minimally invasive procedure using endobronchial valves. These tiny devices are implanted in the airways of the lungs and act as one-way valves.
Electromagnetic Navigation Bronchoscopy
Electromagnetic navigation bronchoscopy is a procedure that uses electromagnetic technology, which allows steer ability and movability to obtain tissue samples of lung masses.
Endobronchial Ultrasound Bronchoscopy (EBUS)
Endobronchial ultrasound bronchoscopy (EBUS), is a procedure that is used to diagnose different types of lung disorders, including inflammation, infections or cancer.
Endobronchial Valve Placement
An endobronchial valve placement is a small, one-way valve that is implanted in an airway to treat one lung conditions.
Flexible Bronchoscopy
Flexible bronchoscopy is a procedure that looks at the breathing passages of the lungs and also allows the doctor to get samples of mucus or tissue.
Foreign Body Removal
Foreign body removal is the extraction of foreign objects that have been found present inside the body.
Interstitial Lung Disease and Pulmonary Fibrosis Support Groups
Interstitial lung disease and pulmonary fibrosis support groups provide patients and their loved ones the opportunity to meet with other patients and caregivers to share experiences.
Interventional Pulmonary
Interventional pulmonology uses endoscopy and other tools to diagnose and treat conditions in the lungs and chest. These procedures may be offered by pulmonologists (lung specialists) who have undergone extra training.
LESS GERD Trial
The LESS GERD trial will examine the effectiveness of the esophageal sphincter stimulation system, a minimally invasive approach to treat severe reflux, reduce symptoms, and improve quality of life.
Lung Cancer Screening
Lung cancer screenings use low-dose computed tomography to make detailed images of your lungs. The scan only takes a few minutes and is not painful.
Lung Transplantation
During a lung transplant, surgeons remove your diseased lung and then attach a donor lung to your airway and to the blood vessels that lead to and from your heart.
Minimally Invasive Surgery
Minimally invasive surgery is a surgical procedure that is performed using tiny instruments through a small incision, rather than through a larger opening. This form of surgery offers the same benefits of open surgery, but results in a quicker operation, less pain, and a shorter healing time.
Peripheral Ultrasound Bronchoscopy
Peripheral ultrasound bronchoscopy allow doctors to see inside the lungs of patients. They are usually performed in order to determine the cause of a problem with the lungs.
Rigid Bronchoscopy
Rigid bronchoscopy is a procedure used to access the patient's airway and allows the passage of larger instruments to diagnose and treat airway disease.
Robotic Procedures
Robotic procedures, also known as robot-assisted surgery, is a form of robotic technology that is used with minimally invasive surgeries to help doctors perform the surgery with a greater degree of precision and control than in traditional surgeries.
Thoracotomy
Thoracotomy is a surgical procedure in which a cut is made between the ribs to reach the lungs or other organs in the chest or thorax.
Transbronchial Cryobiopsy
Trans bronchial cryobiopsy is a procedure for sampling lung parenchyma. This procedure entails using a flexible cryoprobe to rapidly freeze an area of peripheral lung, which is subsequently extracted as a cryobiopsy.
Tumor Destruction
Tumor destruction utilizes a high-frequency, alternating current within the targeted cancerous tissue to cause ionic agitation. This generates frictional heating leading to cancer cell destruction.
Tunneled Pleural Catheter Placement and Management
Tunneled pleural catheter placement and management involves the proper placement of the catheter in the pleural space to treat pleural effusion. This catheter facilitates the drainage of fluid. The catheter and the skin around it must be kept clean and he catheter must be changed regularly.
Ultrasound Guided Chest Tube Placement
Ultrasound guided chest tube placement allows step-by-step visualization of the lung structures and the advancing needle, and reduces the risk associated with the procedure.
VATS Video Assisted Thoracoscopic Surgery
Video-assisted thoracoscopic surgery (VATS) is a minimally invasive surgery of the chest. It is performed with a thoracoscope using small incisions and special instruments.
Whole Lung Lavage
Whole lung lavage (WLL) is a very specific procedure that uses saline (saltwater) solution to "wash out" the lungs. It's sometimes called lung washing.
Care when you need it
With clinics throughout Arizona, a Dignity Health Medical Foundation physician is right around the corner, waiting to assist you along your wellness journey.
Frequently asked questions