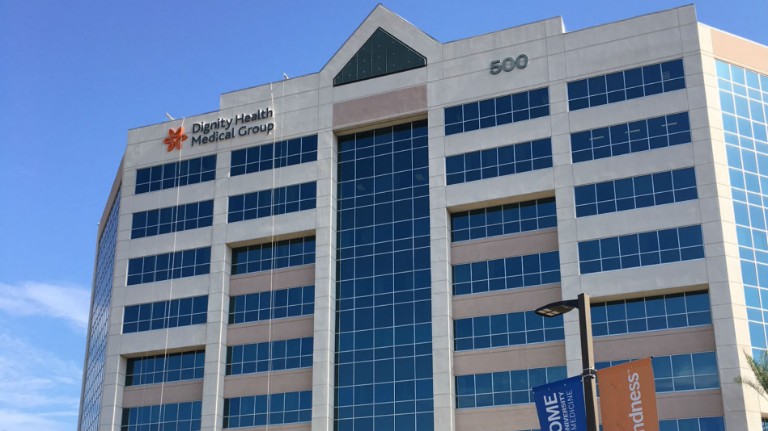 Dignity Health Medical Group Women's Health - St. Joseph's
/content/dam/locationsdignityhealthorg/en/yext/0lPOnPO2vhlAhJ6fS8uJ4He-xGq36_0BuIdgcCf3CzA.jpg
Address
500 W Thomas Rd
Phoenix, AZ 85013
About Dignity Health Medical Group Women's Health - St. Joseph's
Dignity Health Medical Group Women's Health - St. Joseph's is a women's health center that offers many services, including comprehensive women's services, mammography, and gynecologic surgery. Visit Dignity Health Medical Group Women's Health - St. Joseph's located at 500 W Thomas Rd, Phoenix, AZ. This Phoenix women's health center is one of the best in Arizona. As part of the Dignity Health network, Dignity Health Medical Group Women's Health - St. Joseph's is dedicated to delivering high quality, compassionate care and access to Phoenix and nearby communities.
Comprehensive services offered at Dignity Health Medical Group Women's Health - St. Joseph's
Your time is important. When you're with our care team, we want you to get the most out of your visit. Our multidisciplinary team of physicians is ready to serve when you need us most. With a combination of expert knowledge, compassionate care, and personalized treatment plans, you can count on us to work for you.
Comprehensive Women's Services
Comprehensive women's medical services include every aspect of obstetrics and gynecology for women of all ages.
Mammography
Mammography is when X-rays are taken of a woman's breasts. It is a diagnostic screening procedure that helps doctors with the early detection of breast cancer so that early intervention can reduce a woman's risk of serious complications.
Umbilical Cord Blood Donation
The donation of an umbilical cord to a cord blood bank contributes to the inventory of stem cells that are used for research and for stem cell transplants in the treatment of leukemia and other cancers of the blood and bone marrow.
Maternal Fetal Medicine
Maternal fetal medicine is a branch of medicine that focuses on managing health concerns of the mother and fetus prior to, during, and after pregnancy. Maternal fetal medicine specialists are physicians who specialize in the field of obstetrics.
Gynecologic Surgery
Gynecologic surgeries are surgical procedures that are performed on any part of a woman's reproductive system.
Nurse Midwifery
Nurse midwifery is the specialization in women's reproductive health and childbirth. Nurse-midwives perform annual exams for women, provide counseling, write prescriptions, and attend births.
Family Birth Center
A birth center is a healthcare facility for childbirth where care is provided in midwifery and wellness. Family is welcome to participate in the pregnancy, birth, and the postpartum period.
Care when you need it
With clinics throughout Arizona, a Dignity Health Medical Foundation physician is right around the corner, waiting to assist you along your wellness journey.
Frequently asked questions