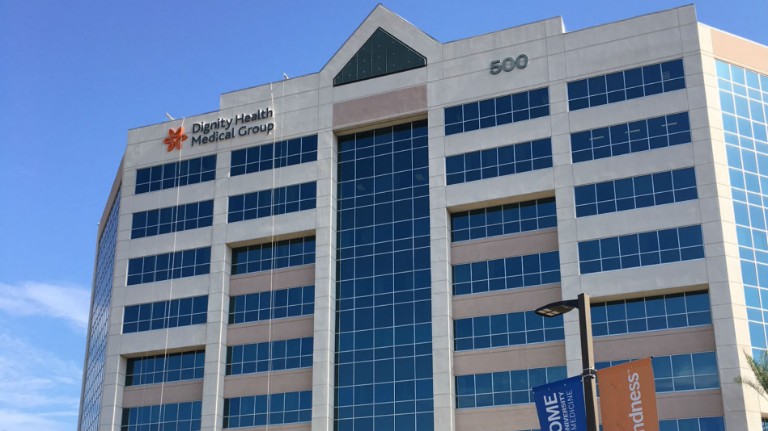 Dignity Health Medical Group Orthopedics and Plastic Surgery - Chandler Regional
/content/dam/locationsdignityhealthorg/en/yext/0lPOnPO2vhlAhJ6fS8uJ4He-xGq36_0BuIdgcCf3CzA.jpg
Address
485 S Dobson Rd
Chandler, AZ 85224
About Dignity Health Medical Group Orthopedics and Plastic Surgery - Chandler Regional
Dignity Health Medical Group Orthopedics and Plastic Surgery - Chandler Regional is a medical group that offers many services, including total joint replacement surgery, foot and ankle surgery, and shoulder and elbow surgery. Visit Dignity Health Medical Group Orthopedics and Plastic Surgery - Chandler Regional located at 485 S Dobson Rd, Chandler, AZ. This Chandler medical group is one of the best in Arizona. As part of the Dignity Health network, Dignity Health Medical Group Orthopedics and Plastic Surgery - Chandler Regional is dedicated to delivering high quality, compassionate care and access to Chandler and nearby communities.
Comprehensive services offered at Dignity Health Medical Group Orthopedics and Plastic Surgery - Chandler Regional
Your time is important. When you're with our care team, we want you to get the most out of your visit. Our multidisciplinary team of physicians is ready to serve when you need us most. With a combination of expert knowledge, compassionate care, and personalized treatment plans, you can count on us to work for you.
Adult and Pediatric Trauma and Fracture Care
Adult and pediatric trauma and fracture care is about managing trauma, from minor injury to emergencies, including injuries in women, children and the elderly.
Sports Medicine
Sports medicine is a branch of medicine that is focused on the care of athletes and the treatment of sports injuries, which are injuries obtained while engaging in sports or exercise. These injuries can be as minor as a bruise or small cut or they can be more severe, such as a concussion, sprain, strain, fracture, dislocation, or muscle or ligament tear.
Arthroscopy
Arthroscopy is a surgical procedure orthopedic surgeons use to visualize, diagnose, and treat problems inside a joint.
Total Joint Replacement Surgery
Total joint replacement surgery is a procedure in which parts or all of an arthritic or damaged joint are removed and replaced with a prosthesis.
Foot and Ankle Surgery
Foot and ankle surgery is performed by an orthopedic surgeon who specializes in the treatment of foot and ankle problems. There are different types of surgeries that can be performed, depending on the issue. These include surgeries such as the treatment of fractures and dislocations, joint replacement, the repair of a muscle or tendon tear, or the treatment of infection.
Shoulder and Elbow Surgery
Shoulder and elbow surgery is performed for the diagnosis and treatment of disorders of the shoulder and elbow that are the result of injury or aging. This includes treatment of conditions such as frozen shoulder, tendinitis, rotator cuff tears, shoulder migration, and shoulder arthritis.
Cervical, Thoracic and Lumbar Spine Surgery
Spine surgery is performed by a trained neurosurgeon or orthopedic surgeon in a hospital or an outpatient surgery center. Prior to spine surgery, you may be given general or spinal anesthesia. With cervical, thoracic, or lumbar spine surgery, your surgeon may access your spine from either the front, side, or back, depending on the type of the procedure.
Hand Surgery
Hand surgery is the field of medicine that deals with problems of the hand, wrist and forearm. Orthopedic hand surgeons specialize in hand surgeries.
Care when you need it
With clinics throughout Arizona, a Dignity Health Medical Foundation physician is right around the corner, waiting to assist you along your wellness journey.
Frequently asked questions