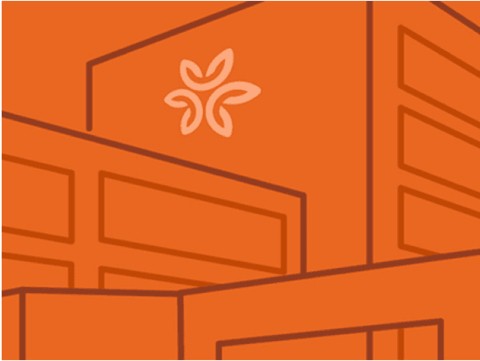 Dignity Health - French Hospital Medical Center
/content/dam/locationsdignityhealthorg/en/yext/7aWe6pRlZwlIGiQRScT_k_OT3jLWhyB8C0pOoqAWon0.jpg
Address
1911 Johnson Ave
San Luis Obispo, CA 93401
About Dignity Health - French Hospital Medical Center
Dignity Health - French Hospital Medical Center is a hospital that offers many services, including cardiac services, emergency care, and cancer care. Visit Dignity Health - French Hospital Medical Center located at 1911 Johnson Ave, San Luis Obispo, CA. This San Luis Obispo hospital is one of the best in California. As part of the Dignity Health network, Dignity Health - French Hospital Medical Center is dedicated to delivering high quality, compassionate care and access to San Luis Obispo and nearby communities.
Want to see a doctor?
Look for a primary care physician in San Luis Obispo, CA, and schedule an appointment.
Services We Offer
Cancer Care
Cancer treatment involves the use of surgery, radiation, medications and other therapies to cure a cancer, shrink a cancer or stop the progression of a cancer.
Cardiac Care
Cardiac care is a specialized hospital ward designed to treat people with serious or acute heart problems. People who undergo heart surgery also are placed in cardiac care as they recover.
Emergency Services
Emergency room service is the department of a hospital responsible for the provision of medical and surgical care to patients arriving at the hospital in need of immediate care.
Maternity
Maternity services are offered to women who are having a baby. The goal is to help mothers and fathers provide a loving, nurturing, safe environment for their newborn. They have access to services such as a full healthcare team, the most advanced technology, comfortable birthing rooms, and breastfeeding support.Imaging/Radiology
Laboratory Services
Laboratory services are tests provided by a medical lab that aid in diagnosis and treatment of patients.
Neurologic Care
Neurologic care for people who have nervous system disorders, diseases, or injury, consists of primary medical care and rehabilitation to help improve the overall wellbeing of the patient, along with an improvement in symptoms and function.
Orthopedics
Orthopedics is a branch of medicine that focuses on the care of the musculoskeletal system. This system is made up of muscles and bones, as well as joints, ligaments, and tendons.
Home Health, Hospice and Infusion Services

Home health hospice and infusion involves the intravenous or subcutaneous administration of drugs or biologicals to an individual at home.
Hearst Cancer Resource Center 

The Hearst cancer resource center is a medical resource center in San Luis Obispo county for those living with cancer and their families.
San Luis Diagnostic Center 
The San Luis Diagnostic Center is a facility that is dedicated to providing exceptional imaging and radiology services, such as 3D digital breast tomosynthesis, 4D ultrasonography - color vascular analysis, and automated breast ultrasound
Surgical Procedures
Surgical procedures are invasive procedures that are used to treat internal illnesses, injuries, and disorders of the body's organs and tissues. The surgical procedures involves cutting into the body or the closure of wounds.
Therapy Services
Therapy services offer a form of medical treatment after a diagnosis is made. Examples of types of therapy include psychotherapy to treat mental health conditions, physical therapy to help with recovery from physical illness or injury, and occupational therapy to help a person get back to daily functioning at home and at work.
Weight Loss Surgery
Most bariatric/weight-loss surgeries today are performed using minimally invasive techniques (laparoscopic surgery). The most common bariatric surgery procedures are gastric bypass, sleeve gastrectomy, adjustable gastric band, and biliopancreatic diversion with duodenal switch.
Women's Health and Imaging Center
A women's health and imaging center usually offers advanced technology and diagnostic testing in a private and comfortable setting.
Frequently asked questions