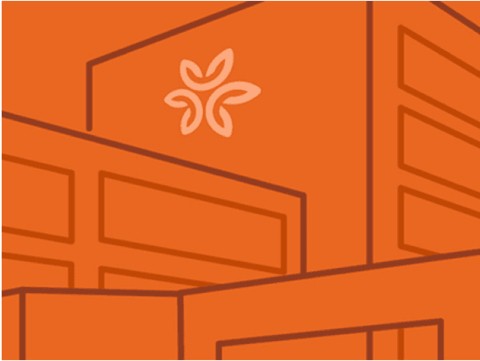 Dignity Health - Arroyo Grande Community Hospital
/content/dam/locationsdignityhealthorg/en/yext/7aWe6pRlZwlIGiQRScT_k_OT3jLWhyB8C0pOoqAWon0.jpg
Address
345 S Halcyon Rd
Arroyo Grande, CA 93420
About Dignity Health - Arroyo Grande Community Hospital
Dignity Health - Arroyo Grande Community Hospital is a hospital that offers many services, including acute rehabilitation, cancer care, and coastal surgical institute. Visit Dignity Health - Arroyo Grande Community Hospital located at 345 S Halcyon Rd, Arroyo Grande, CA. This Arroyo Grande hospital is one of the best in California. As part of the Dignity Health network, Dignity Health - Arroyo Grande Community Hospital is dedicated to delivering high quality, compassionate care and access to Arroyo Grande and nearby communities.
Want to see a doctor?
Look for a primary care physician in Arroyo Grande, CA, and schedule an appointment.
Service We Offer
Acute Rehabilitation
Acute inpatient rehabilitation is an intensive form of medical rehabilitation in which patients receive several hours of core therapies per day in physical therapy, occupational therapy and/or speech therapy.
Cancer Care
Cancer treatment involves the use of surgery, radiation, medications and other therapies to cure a cancer, shrink a cancer or stop the progression of a cancer.
Emergency Care
Emergency is a medical specialty concerned with the care and treatment of acutely ill or injured patients who need immediate medical attention.
General Surgery 
General surgery is a discipline that requires knowledge of and responsibility for the preoperative, operative, and postoperative management of patients with a broad spectrum of diseases.
Home Health and Hospice Infusion
Home health and hospice infusion provides terminally ill patients with the opportunity to remain at home while receiving the medication and care they need. This allows them to be in the most comfortable setting possible, surrounded by family and friends, as they receive end-of-life care.
Imaging
Imaging is the use of technology to obtain images of inside the body. There are a variety of imaging technologies, such as ultrasound, computerized tomography (CT) scan, and magnetic resonance imaging (MRI).
Laboratory Services
Laboratory services are tests provided by a medical lab that aid in diagnosis and treatment of patients.
Neurologic Care 
Neurologic care for people who have nervous system disorders, diseases, or injury, consists of primary medical care and rehabilitation to help improve the overall wellbeing of the patient, along with an improvement in symptoms and function.
Orthopedic Services
Orthopedics is a branch of medicine that focuses on the care of the musculoskeletal system. This system is made up of muscles and bones, as well as joints, ligaments, and tendons.
Physical and Respiratory Therapy
Physical and respiratory therapy, or respiratory physical therapy, is a form of physical therapy that is designed to help people with chronic lung conditions retrain their respiratory muscles to improve the efficiency of their breathing and make it easier for them to perform daily activities.
Surgical Weight Loss
Surgical weight loss, also known as bariatric surgery, is the use of a minimally invasive surgical procedure to help a person who is morbidly obese lose weight. Common weight loss surgeries include gastric bypass, adjustable gastric band, and sleeve gastrectomy.
Frequently asked questions