Return to Nav
Oxnard, CA
Channel Islands Surgery Center
Hours
Day of the Week
Hours
Mon

6:00 AM

-

5:00 PM

Tue

6:00 AM

-

5:00 PM

Wed

6:00 AM

-

5:00 PM

Thu

6:00 AM

-

5:00 PM

Fri

6:00 AM

-

5:00 PM

Sat
Closed
Sun
Closed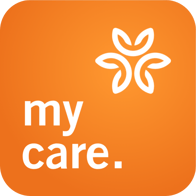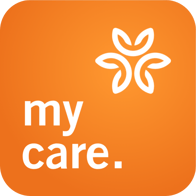 Download Our App
Download the my care. app to book appointments, find doctors, pay your bill, and more

Ear, Nose and Throat
Otolaryngology focuses on the ears, nose, and throat. It is also called otolaryngology-head and neck surgery because specialists are trained in both medicine and surgery. An otolaryngologist is often called an ear, nose, and throat doctor, or an ENT for short.

General Surgery
General surgery is a discipline that requires knowledge of and responsibility for the preoperative, operative, and postoperative management of patients with a broad spectrum of diseases.

Gynecological Surgery
Gynecological surgeries are surgical procedures that are performed on any part of a woman's reproductive system.

Gastroenterology
Gastroenterology is an area of medicine that focuses on the health of the digestive system, or the gastrointestinal tract.

Orthopedics
Orthopedics is a branch of medicine that focuses on the care of the musculoskeletal system. This system is made up of muscles and bones, as well as joints, ligaments, and tendons.

Plastic and Reconstructive Surgery
Plastic and reconstructive surgery is a procedure that is used to aesthetically or functionally treat areas of the body the body that have been affected by a congenital defect, trauma, or developmental abnormalities.

Podiatry
Podiatry or podiatric medicine or foot and ankle surgery is a branch of medicine devoted to the study, diagnosis, and medical and surgical treatment of disorders of the foot, ankle, and lower extremity.

Urology
Urology is the branch of medicine that focuses on surgical and medical diseases of the male and female urinary-tract system and the male reproductive organs.

Ophthalmology
Ophthalmology is the branch of medicine that specializes in the study and treatment of disorders and diseases of the eye.

Pain Management
Pain management deals in the evaluation, diagnosis, and treatment of all different types of pain. Pain is actually a wide spectrum of disorders including acute pain, chronic pain and cancer pain.
About Channel Islands Surgery Center
Channel Islands Surgery Center is a surgery center that offers many services, including general surgery, orthopedics, and podiatry. Visit Channel Islands Surgery Center located at 2300 Wankle Way, Oxnard, CA. This Oxnard surgery center is one of the best in California. As part of the Dignity Health network, Channel Islands Surgery Center is dedicated to delivering high quality, compassionate care and access to Oxnard and nearby communities.
Frequently Asked Questions
Locations Close to Channel Islands Surgery Center