Return to Nav
Glendale, AZ
Cancer Center - St. Joseph's Westgate Medical Center - Glendale, AZ
Hours
Day of the Week
Hours
Mon

7:00 AM

-

4:00 PM

Tue

7:00 AM

-

4:00 PM

Wed

7:00 AM

-

4:00 PM

Thu

7:00 AM

-

4:00 PM

Fri

7:00 AM

-

4:00 PM

Sat
Closed
Sun
Closed
Want to see a doctor?
Look for an oncologist near you and schedule an appointment.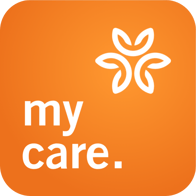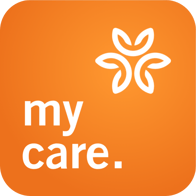 Download Our App
Download the my care. app to book appointments, find doctors, pay your bill, and more
Medical Oncology
Medical oncology is a branch of medicine that specializes in preventing, diagnosing, and treating cancer. It is the role of a medical oncologist to diagnose cancer and provide treatment in the form of the surgical removal of tumors, chemotherapy, radiation, hormone therapy, and/or immunotherapy.
Chemotherapy
Chemotherapy is a treatment that uses drugs to stop the growth of cancer cells, either by killing the cells or by stopping them from dividing.
Infusion
Infusion is a means of delivering medication and fluids via a needle or catheter, such as an IV line. This allows medication and fluids to be delivered directly into the bloodstream at a controlled rate.
Immunotherapy
Immunotherapy, also known as biological therapy, is a form of treatment given to cancer patients to help the immune system fight the cancer. Immunotherapy works either by suppressing or activating the immune system to get the desired response.
Genetic Counseling
Genetic counseling gives people information about how genetic conditions might affect a person and their family.
Nutrition Counseling
Nutrition counseling is performed by a nutrition consultant or registered dietician, who work with individuals to set health and nutrition goals and create a diet plan that will help them prevent and treat disease and maintain a good level of health.
Social Work
Social work services are provided by a social worker. These services are designed to foster social change, development, empowerment, and cohesion of individuals and communities through direct care, clinical services, and the treatment of mental health issues.
Interventional Radiology
Interventional radiology (IR), uses medical imaging to guide minimally invasive surgical procedures that diagnose, treat, and cure many kinds of conditions.
Plastic and Reconstructive Surgery
Plastic and reconstructive surgery is a procedure that is used to aesthetically or functionally treat areas of the body the body that have been affected by a congenital defect, trauma, or developmental abnormalities.
Radiation Therapy
Radiation therapy, also known as radiotherapy, is the use of high doses of radiation to kill off cancer cells and cause tumors to shrink. In most cases, the radiation used is X-rays, although other types of radiation can be used. Radiation therapy is most often delivered externally, but can also be used internally.
Surgical and Minimally Invasive Services
After a cancer diagnosis, a surgeon will often surgically remove the tumor and nearby affected tissue during an operation. Surgery is used as an effective treatment for many types of cancer today.
About Cancer Center - St. Joseph's Westgate Medical Center - Glendale, AZ
Dignity Health Cancer Center - St. Joseph's Westgate Medical Center - Glendale, AZ is satellite cancer center affiliated with Dignity Health Cancer Institute located in downtown Phoenix. At our satellite cancer center we offer many services, including medical oncology, chemotherapy and infusion, and immunotherapy. Visit our Cancer Center - St. Joseph's Westgate Medical Center - Glendale, AZ located at 7330 N 99th Ave, Suite 300, Glendale, AZ. This Glendale cancer center is one of the best in Arizona. As part of the Dignity Health network, Cancer Center - St. Joseph's Westgate Medical Center - Glendale, AZ is dedicated to delivering high quality, compassionate care and access to Glendale and nearby West Valley communities.
Colorectal Cancer
Colorectal cancer, sometimes called colon cancer, starts in either the colon or the rectum and, in most cases, develops slowly over many years. Most start as a polyp - a growth of tissue that starts in the lining and grows into the center of the colon or rectum. Removing a polyp early can stop it from becoming cancerous.
Endocrine Cancer
Endocrine glands are responsible for the secretion of hormones and are critical to your bodily function. Endocrine cancer is cancer that begins in one of these glands. The most common type of endocrine cancer begins in the thyroid gland.
Esophageal Cancer
Norton Thoracic Institute (NTI) offers comprehensive diagnosis and treatment services for thoracic diseases, including lung, esophageal, and chest disorders.
Gynecologic Cancer
Gynecologic cancer is cancer that starts in a woman's reproductive organs and may be treated with surgery, chemotherapy, and radiation.
Breast Cancer
Breast cancer is when breast cells become abnormal. These abnormal cells grow, divide, and create new cells that do not function normally.
Head and Neck Cancer
Head and neck cancer includes any cancer that occurs in the mouth, larynx, throat, nose, sinuses, lips, and salivary glands. The most common causes of head and neck cancers are the use of tobacco, heavy alcohol use, and human papillomavirus (HPV) infection.
Kidney and Bladder Cancer
Kidney cancer occurs when the cells in your kidneys go through genetic mutations. These mutations allow the cells to grow abnormally and multiply rapidly. Bladder cancer is a common type of cancer that begins in the cells of the bladder. The bladder is a hollow muscular organ in your lower abdomen that stores urine.
Lung Cancer
Lung cancer may originate in the lungs (primary cancer), or it may start elsewhere in the body and spread to the lungs (secondary cancer). There are two main types of lung cancer. Small cell lung cancer is a fast-growing cancer. It may be limited in nature, meaning it affects only one lung or its surrounding tissue, or it may be extensive, meaning that it has metastasized (spread) to other parts of the body. Non-small cell lung cancer (NSCLC) is more common, making up about 85% of all lung cancers. When discovered in its earliest stages, NSCLC is one of the most treatable cancers.
Melanoma
Melanoma is a form of skin cancer that begins in the cells that control the pigment in the skin and can occur anywhere on the body.
Pancreatic Cancer
Pancreatic cancer typically doesn't secrete hormones and doesn't cause obvious signs or symptoms. This makes it hard to diagnose early. For the majority of patients with the most common kind of pancreatic cancer - called exocrine pancreatic cancer - current treatments do not cure the cancer. As many as 49,000 Americans are diagnosed every year with pancreatic cancer, according to the National Cancer Institute.
Prostate Cancer
Prostate cancer is a type of cancer in which the DNA within some cells in the prostate mutate. These cells then grow rapidly, crowding out and destroying healthy cells. The cancer can then spread to other parts of the body.
Testicular Cancer
Testicular cancer is cancer that is caused by the mutation of cells in the testicles. These mutated cells grow and multiply rapidly, crowding out and destroying health cells. This cancer can spread to other areas of the body.
Welcome to the Cancer Treatment Center on the campus of St. Joseph's Westgate Medical Center.
We treat many types of cancer with expertise, compassion, and innovation. Wherever your personal care path leads you, you can trust us to customize your care needs to focus on one person — you. That's what makes us different.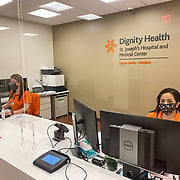 Frequently Asked Questions
Locations Close to Cancer Center - St. Joseph's Westgate Medical Center - Glendale, AZ